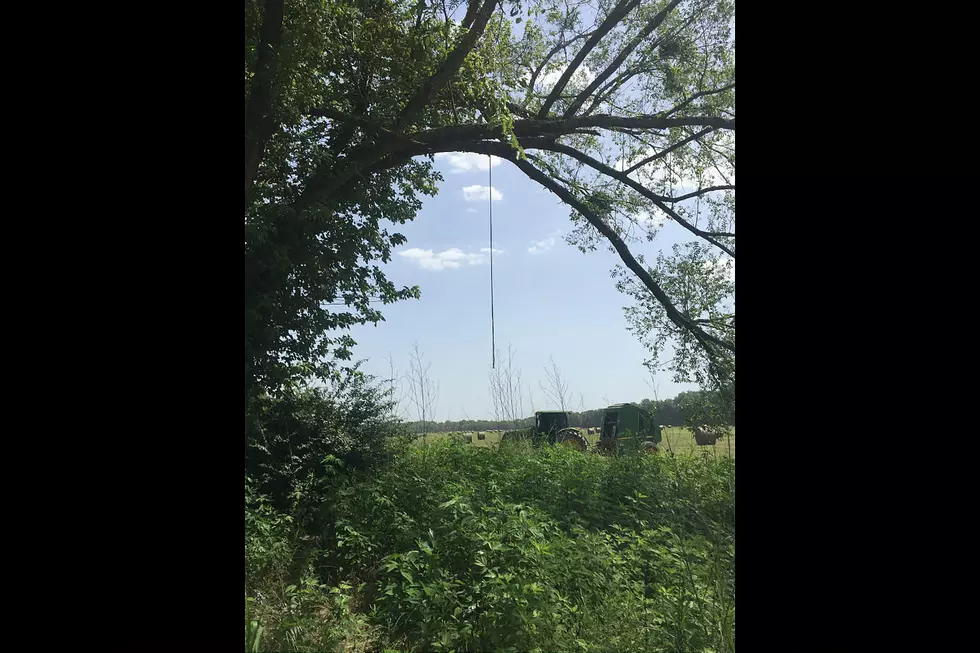 Are These Juju Road Haunting Stories Just Campfire Stories?
Jake Greene
By Day JuJu Road is a Quiet Place Surrounded by Farmers Hauling Hay.
However, if you were to ask several Shreveport-Bossier residents they would say the place is an evil scary place that shouldn't be messed with.
If You Travel Far Enough Down Swan Lake Road in Bossier You Eventually Come across JuJu Road.
I have spoken to several Bossier residents who all repeat the same story. They all say that prior to the Civil War, JuJu Road was a secluded, peaceful place until it became a murder scene.
The legend says that a master caught his slave named JuJu with his daughter, and the enraged Master dragged JuJu and hung him on a tree. The area called JuJu road off of Swan Lake in Bossier is considered by many locals as one of the most Haunted places in Northwest Louisiana.
Those Unlucky Enough to Find Themselves on JuJu Road at Night Claim They Have Encountered the Deceased Slave.
Many claim they see the shadow of his body in the moonlight swinging from that same tree where they claim he was hung. Others have encountered the slave freeing himself from the branch and wandering the road. Hooded figures with torches can also be seen approaching the tree.
Here is what I have gathered so far from my Snapchat and my inbox. (None of it is to be taken as a fact.):
You can see a man hanging from a tree if you go at night. It is the creepiest feeling that will ever come over you.
Tractors break down when they usually wouldn't. A simple job of bailing hay is followed by many mechanical issues that normally wouldn't happen.
If you go after midnight, you will see shadows of torches and several hooded people.
When there is a full moon you can see the slave with the rope around his neck wandering the area.
Don't shut your car off if you go out there, it will struggle to turn back on if you need to get out of there ASAP.
If you visit the area at night you will become ill over the next several days.
Panic attacks will take over your body.
Your phone will randomly lose reception if you try and make a phone call the call will drop.
You might see hooded figures with torches approaching a tree.
Are they forever punishing the slave for what he did? Or looking to deliver the same ill fate to innocent visitors?
What have you seen on JuJu Road? Share it with me by messaging me here. 
The Most Haunted Location In Every State
We researched the most haunted locations in all 50 states, and these are the results we came up with.
Shreveport-Made Halloween Movies For People That Don't Like Horror
For these spooky movies, our location information and user ratings come from IMDB. All of these movies are
listed by IMDB to be filmed in Shreveport
, even if it was just some scenes, reshoots, or the whole movie.
Top Halloween Costume Every Year Since 1980
We looked at a
ton of lists
and
rankings
to try and figure out what the top costume was every Halloween. No two
lists
really match, and some just didn't make sense, so we did all the
research
, then ranked what we found.
More From KISS Country 93.7