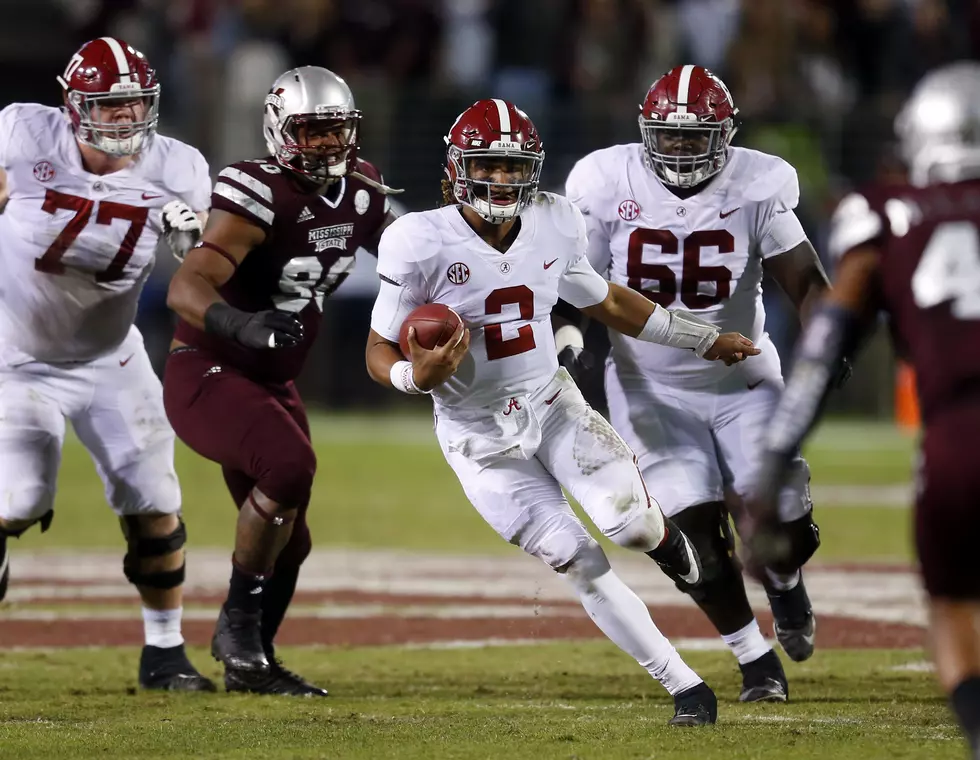 Alabama Quarterback Jalen Hurts Transfers From Alabama
Getty Images
LSU won't see Jalen Hurts in the regular season again.
The former starting quarterback for the Alabama Crimson Tide is on his way to Oklahoma for his senior season.
Hurts wrote a letter to his "Alabama Family", and published it today on The Players Tribune. The letter read:
"It's been almost four years, now, since the day I got the phone call that changed my life. A coach by the name of Nick Saban was on the line, wanting to ask about the chances of a Texas boy like me packing up for Tuscaloosa, and coming to play football at the University of Alabama.
I took my recruiting visit — and then never took another. It was just love at first sight between me and this program.
And it's crazy to think about the journeys we've both been on since then.
As a competitor, I wanted badly to be a part of the dynasty that Coach Saban was building. I wanted to make my mark. I wanted to leave a LEGACY.
Was what happened in the 2018 National Championship Game bittersweet? Of course it was — it was a humbling experience. It was tough, man.
But I am even tougher for it. I AM BUILT FOR THIS."
As a graduate transfer, Hurts will be able to play for Oklahoma Head Coach Lincoln Riley right away.
According to ESPN, Hurts had drawn interest from Auburn, Tennessee, Utah, UCLA, Florida State, and Ohio State.
More From KISS Country 93.7