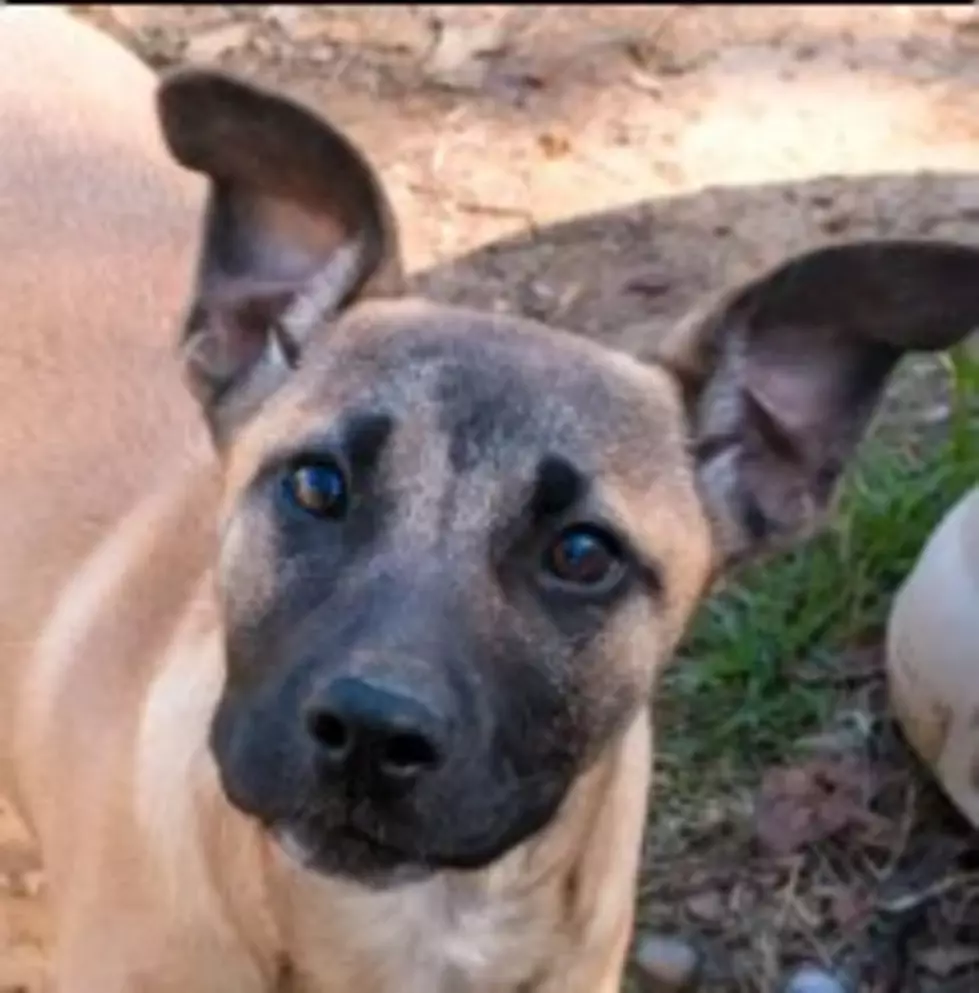 Sweet Agnes is Waiting for the Perfect Family to Take Her Home
Courtesy of Pet Savers Shreveport
Would you look at that sweet smile? Agnes is about six-months-old now and she's still hoping that someone will come into Pet Savers in Shreveport, LA, and fall in love with her!
Meet Agnes today at Pet Savers Shreveport. Her adoption fee is $150 and she's already up to date on her shots and spayed. Just remember, adopting a dog is a big commitment. Make sure you're ready to take care of your new friend FOR LIFE before making the leap to pet ownership.
Here's what the Pet Savers website has to say about Buddy:
I am an adorable puppy available now! I love being involved and playing with other dogs. I am about 3 months old now and learning new tricks every day. My mom is a medium-sized terrier mix, but my dad was most likely larger, a retriever or shepherd of some kind. I am a driven puppy, that loves to learn! I want to do what is requested of me and can be very focused once I've played a bit. I would do great in an active home ready to train a new dog. If you love my look, apply today! Maybe I can grow up in a home all my own.

Est. D.O.B. 12/7/2021
Bristol's Babies shines the spotlight on adoptable pets right here in northwest Louisiana and with your help, we hope to find them all homes eventually!
Pet Savers is located at 4380 Noyes Drive, Shreveport, LA 71119 and they are open daily from 12 pm - 4 pm. However, you'll want to reach out ahead of your visit. You can call them at (318) 636-0400 or connect with them on Facebook or their website with any questions! Even if you aren't able to adopt an animal at this time, Pet Savers Shreveport is always in need of donations and volunteers so please consider supporting their efforts!
Five of the Best Places to Go Tubing Within Hours of Shreveport
5 of Louisiana's Oldest Restaurants Make Their Home in Shreveport
8 Rumored Buried Treasure Sites in Texas
Have you ever dreamed of digging up a treasure chest filled to the brim with gold, jewels, and other valuables? Of course you have! Now, you've got the chance to make that dream come true in Texas!
According to KSAT
, these are the 8 most legendary treasure troves just waiting to be found in the Lone Star State
More From KISS Country 93.7