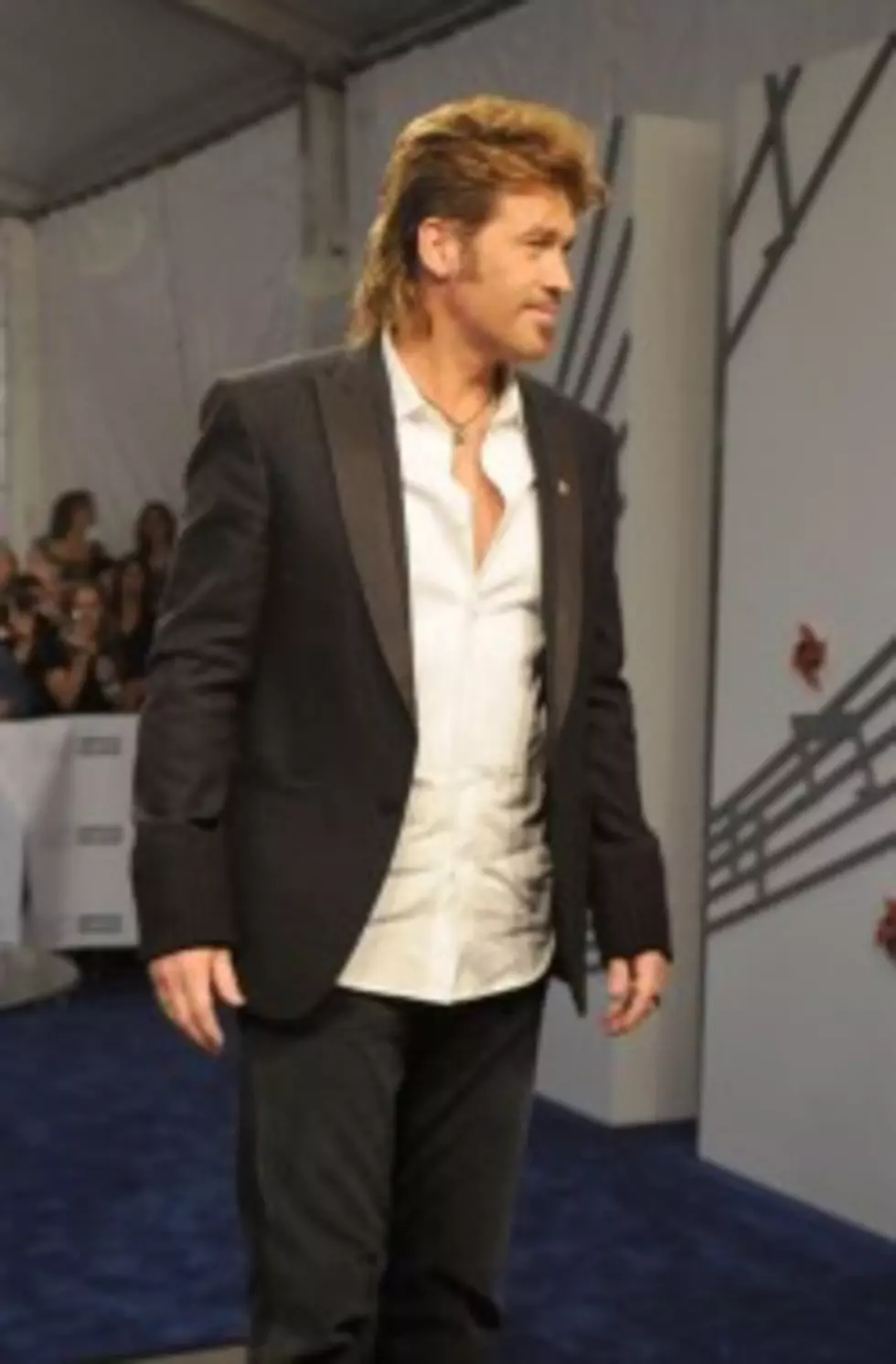 Achy Breaking Book Deal For Billy Ray Cyrus
It seems Billy Ray hasn't had enough attention lately. I guess with his little girl grabbing the spotlight recently with the "special" birthday cake she gave her boyfriend and her tell all memoir, daddy felt the need to try and get some of the spotlight back.
If you haven't seen the "cake" here is a link, just be warned it is explicit in nature and probably did not make her father proud of his little girl.
So what is the daddy of a diva gone wild to do? Sign up with Amazon.com of course!
The singer of "Achy Breaky Heart" and father and former co-star of Miley Cyrus has his own tell all book coming in spring 2013. Enter "Hillbilly Heart".
Amazon.com, which has been aggressively expanding its publishing operation, announced that Cyrus would discuss with "great candor" everything from his early years to life as the parent of a teen superstar. Cyrus and his daughter starred together in the hit TV series "Hannah Montana."
Cyrus told TasteofCountry.com, "I learned early from the Book of Psalms that 'the Truth will be your shield and your buckle,'" he said in a press release. "I've always loved that. You only get one chance to tell your life story. This is my chance to set the record straight. I realized that over the years that there have been untruths and misconceptions about me, my music, my life, my family and our dreams. I'm going to lay out the facts starting from August 25, 1961, and work my way to the present, even if it stings a little."
Others with Amazon deals include actress-director Penny Marshall and actor James Franco. Those books, however, will not be available everywhere. Barnes & Noble Inc. announced earlier this week that it would not stock releases from its rival retailer.
More From KISS Country 93.7