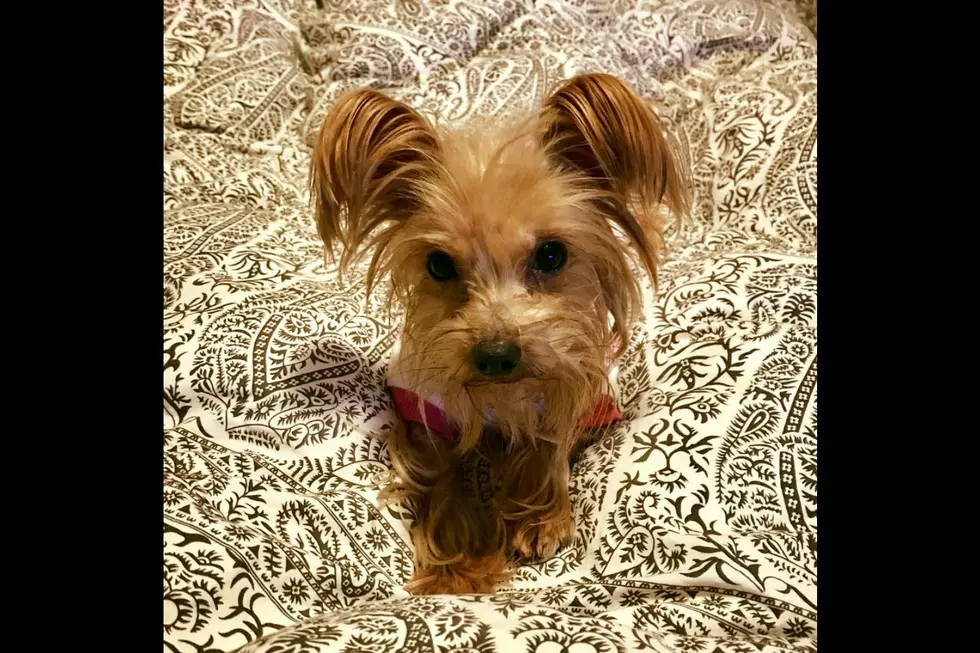 6 Things My Foster Dog Has Taught Me
Krystal Montez
Meet Gracie the Yorkie. I was scrolling through Facebook and saw a post from a friend who has helped hundreds of dogs and cats find forever homes asking if any of her friends could help foster a dog. I have the most wonderful apartment, however the no elevator situation and the stairs still kill me every single time. I couldn't help but say "I'm in, I'll foster.". My dog Olive and I were not prepared to welcome another little creature into our lives, but sometimes you need to jump in head first. So we made the drive and picked up a 7 pound full bred Yorkshire Terrier. The 6 year old blonde beauty still hasn't learned to walk on a leash, she isn't potty trained, and has some skin issues we are working to get rid of. However I have learned a lot from a little yorkie with a can do attitude in the past couple days.
Be grateful. Maybe she knows her days of being bred multiple times to put money in someones pockets are over. Maybe she has never known what it feels like to be indoors and in bed by 10:00. This yorkie is loving snacks, cuddles, and treats.
Forgive others. Gracie has the most positive outlook, she doesn't avoid humans, in fact she loves people and wants to meet everyone. She doesn't hold her past puppy mill days against people.
Believe in people. Gracie has bad skin, bad hair, and a whole lot of other grooming issues that will slowly but surely get better with a healthy diet and living like a queen, but it doesn't slow her down from running up to people to meet her potential forever parents.
Love on everyone and everything. Cats, dogs, kids, adults, toddlers, men, women, she makes sure everyone gets a loving wag from her. Couch space next to you? Sorry that seat is taken, move over Gracie is coming in hot.
Show people they are loved. She needs to acknowledge everyone when she walks into a room. If she sees people walking over to us she holds her ground and makes sure she is there to greet them.
Nap often. Pretty sure this is why she is always in a good mood, and always loving on people. That's her secret to all her positivism. 6 naps a day will do you good.
More From KISS Country 93.7