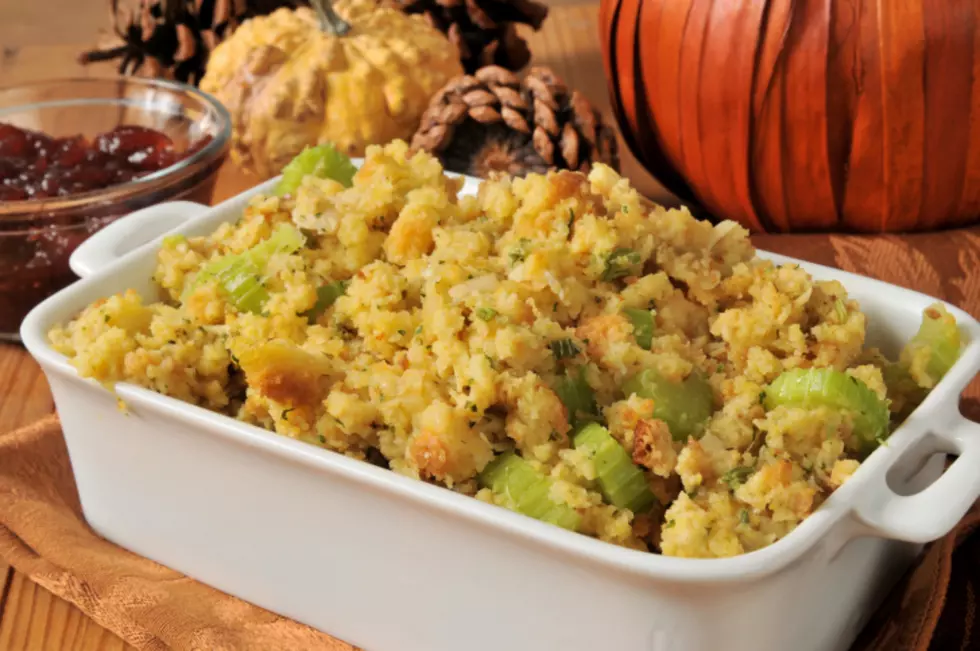 5 Dangerous Thanksgiving Foods for Your Dog
MSPhotographic, Thinsktock
So many Thanksgiving celebrations have commenced and while many of us are thrilled to be seeing family and spending time with them, just know your dog is even more thrilled.  My dog Olive thinks that everyone that comes over is there to see her. So of course my 11-pound garbage disposal is following everyone around in hopes of a fun game of Tug O War or perhaps even a treat.
I am a horrid human, and I do let my dog partake in the occasional "human food" yes, I know my vet would probably yell at me if they heard me admit it in person. I can't help it when my dog-child is begging for a little Thanksgiving treat, however, Thanksgiving is not the time to give up table scraps. now more than ever we have to be vigilant. There are many foods that our dogs could get into that could make them very sick, no one wants a sick dog on Thanksgiving.
I always refer to PetsBest.com when I have pet health questions, so I saw that they too are warning people against feeding pets Thanksgiving food. Here are the 5 most dangerous thanksgiving scraps on the table when it comes to your dog.
More From KISS Country 93.7