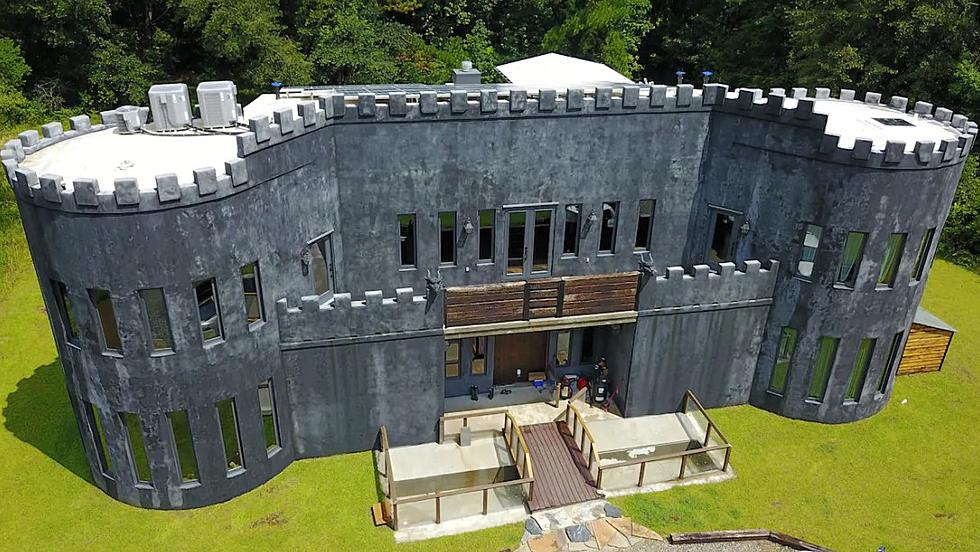 You & 9 Friends Can Stay in this Stunning Louisiana Castle for $45
Chanse via airbnb
Now, THIS is what we call being 'Bougie on a Budget!'
Grab nine of your friends or your boo and four other couples and head to beautiful Covington, LA, less than a tank of gas away in beautiful St. Tammany Parish, just north of New Orleans... where the nightly cost to rent the landmark Covington Castle is just $450 a night... or $45 a head. Heck, I don't even think you can stay at the David Hotel for Nice People in Bossier City for $45 a night... and it supposedly rents rooms by the hour!
The Covington Castle is available to let courtesy of Chanse via Airbnb. Chanse describes the property as being pet friendly for an extra $25 fee, heated and air-conditioned (YES!!!), with all the necessities. However, the pictures of the property really tell you everything you need to know. I mean, it's a FREAKING CASTLE. Bring family, go with other couples or reserve the property for a special romantic evening for two, this place is insane!
Incidentally, did you know that Covington Castle is actually one of several castles in Louisiana? Find out more about Louisiana's other castles, like the Layton Castle Apartments in Monroe, LA here.
Stay in a REAL Castle in Covington, LA
Read More: Hilarious Street Names in Louisiana
10 Funniest Town Names in Louisiana
Read More: Louisiana Restaurants Featured on 'Diners, Drive-Ins & Dives'
More From KISS Country 93.7