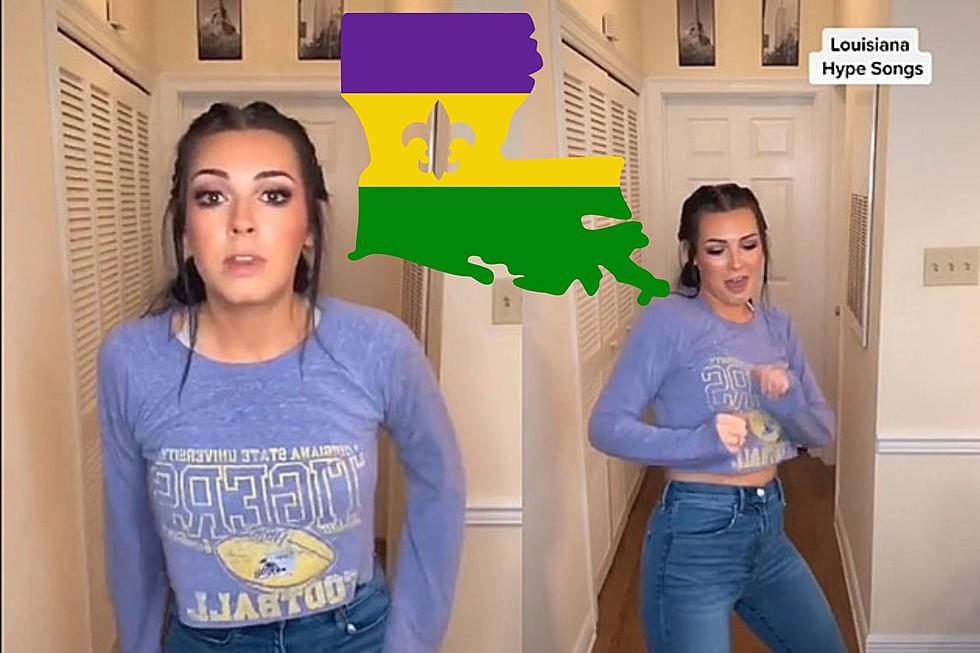 Which Louisiana Hype Songs Are Missing From This Video?
TikTok User @DanagBananaa, Canva
There Is Nothing More Rowdy and Fun Than Louisiana Wedding.
One of my favorite things about my job on the weekends is seeing people lose their minds when I hit play on a certain song. Most weekends you can find me at a wedding venue helping make the most epic playlist for couples as they tie the knot. Folks from Louisiana just party differently than others, and they make a job fun.
I Was Sent a Video From an Upcoming Bride That Made Me Smile.
Whenever I am picked to DJ a wedding I ask the couple to send me all of their favorite songs so I can get an idea of what they want their night to sound like and I curate a playlist just for the big day. This bride sent me a video that listed off the greatest Louisiana hype songs.
TikTok User @DanagBananaa hit the nail on the head. It was a quick video highlighting all the songs that will make Louisianans lose their cool and start dancing and singing along. From Lil Boosie's "Set It Off" to Garth Brook's "Callin' Baton Rouge" this lady just didn't miss.
Check Out Her Video Below and Tell Me If You Agree With Her, Did She Miss a Louisiana Hype Song?
These Songs Won't Be as Successful in a Neighboring State.
I have tried to play "Wipe Me Down" and "Callin' Baton Rouge" and the reaction doesn't even come close to what it's like in the Bayou State.
Remember when Garth Brooks set off an earthquake at LSU when he performed "Callin' Baton Rouge"?
Check Out the Top 10 Trashiest Towns in Louisiana
Gallery Credit: Google Maps/Google Streetview
LSU Coach Kim Mulkey's Outfits
LSU's National Champion and Hall of Fame Women's Basketball Coach Kim Mulkey has some of the best style in the game. Here are some (not all) of the highlights. We even dug back for some "greatest hits" she had before she got to Baton Rouge.
Louisiana Sketches Saturday Night Live Got Away With
Saturday Night Live has been going on a run of Louisiana related sketches mixed in over the last few seasons. But its not new for them to visit the Bayou State, because Adam Sandler and John Goodman used to run on the state during the 90s episodes too.
More From KISS Country 93.7