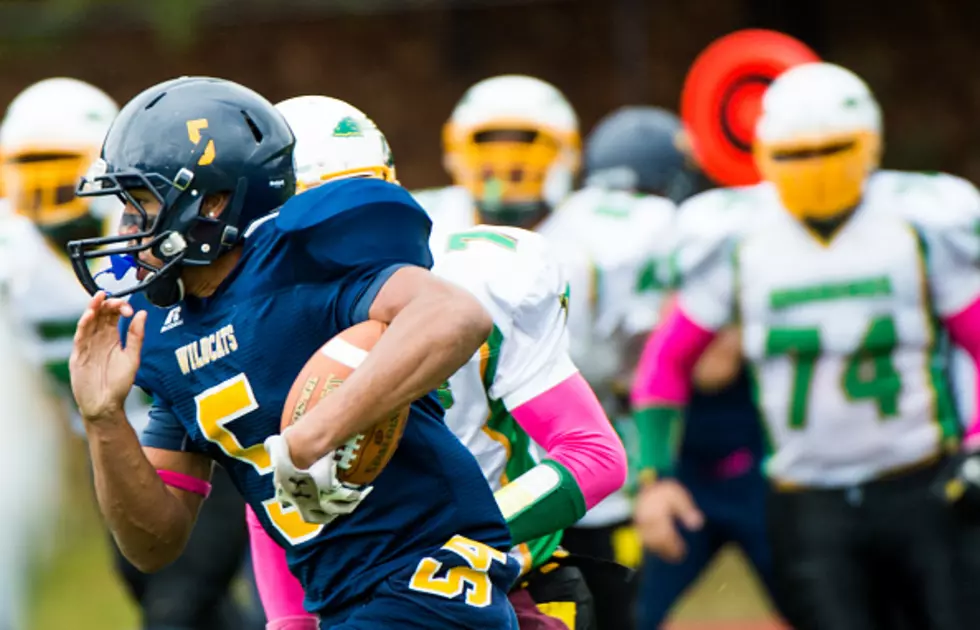 Week #7 Full Schedule of District 1 High School Football
Andrew Theodorakis/Getty Images
Enter your number to get our free mobile app
Okay gang, fingers crossed, legs crossed, you might even want to cross your eyes. It looks like there are no COVID related changes to this week's high school football schedule here in District 1.
Most of our local teams have been affected in some capacity, either having dealt with COVID issues on their own team, or having to reschedule a game after a future opponent was knocked out of competition due to COVID, but at this writing, all games with all teams, as scheduled, are good to go!
It's Week 7 and all our teams are embroiled in District 1 battles this week, so if you're one of the fortunate 25% who are able to attend games, you are assured of some incredible action this week!
Just look at the full schedule:.
| | | |
| --- | --- | --- |
| | WEEK 7 | |
| C.E. Byrd | 11/12/2020 7:00:00 PM | Captain Shreve |
| Parkway | 11/12/2020 7:00:00 PM | Southwood |
| | | |
| Airline | 11/13/2020 7:00:00 PM | Benton |
| Haughton | 11/13/2020 7:00:00 PM | Natchitoches Central |
| Evangel Christian | 11/13/2020 7:00:00 PM | Booker T. Washington |
| Minden | 11/13/2020 7:00:00 PM | Cedar Creek |
| North DeSoto | 11/13/2020 7:00:00 PM | Woodlawn |
| Northwood | 11/13/2020 7:00:00 PM | Leesville |
| Bossier | 11/13/2020 7:00:00 PM | Green Oaks |
| Loyola Prep | 11/13/2020 7:00:00 PM | Many |
| Mansfield | 11/13/2020 7:00:00 PM | North Webster |
| Lakeside | 11/13/2020 7:00:00 PM | D'Arbonne Woods Charter |
| North Caddo | 11/13/2020 7:00:00 PM | Jonesboro-Hodge |
| Calvary Baptist | 11/13/2020 7:00:00 PM | Haynesville |
| Homer | 11/13/2020 7:00:00 PM | Plain Dealing |
| Magnolia School of Excellence | 11/13/2020 7:00:00 PM | Lincoln Preparatory School |
10 Commandments of Southern Cooking
More From KISS Country 93.7