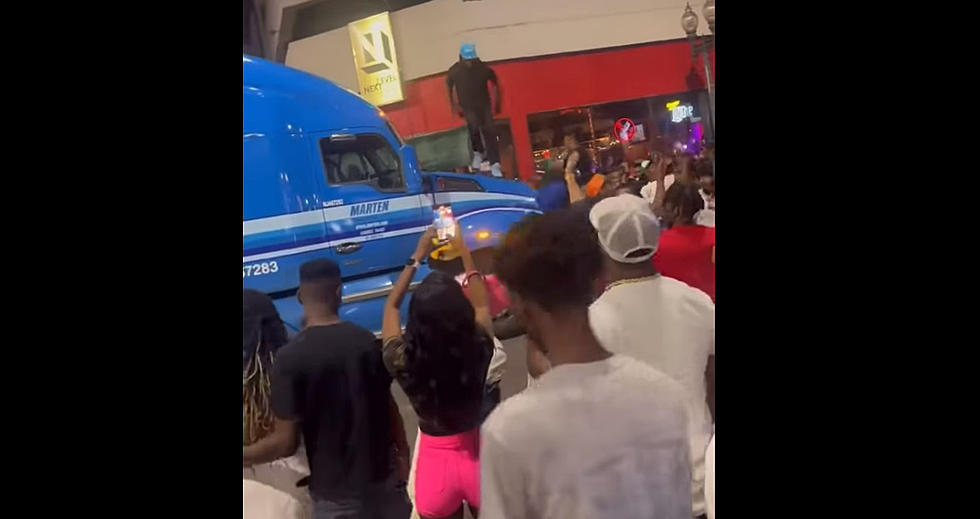 Videos Show Wild Crowd Stop Traffic In Downtown Shreveport
City of Bossier via Facebook.com
The origins of the party unconfirmed, but the actions of the group were caught on camera and published to social media. A wild party in downtown Shreveport brought traffic to a complete stop this weekend. Including some of the public climbing on top of semitrucks in the middle of the road.
This was apparently the result of Cinco de Mayo parties happening in downtown Shreveport late on May 5th and into the early hours of May 6th. A live Facebook video from Next Level 318 Sports Bar and Grill shows crowds floating between the party on the streets and their establishment.
Warning: the lyrical content in the videos posted here may be NSFW, and some of the images may be unsuitable for all viewers. Direction is advised before watching these videos. 
Other videos from the night show people sitting in the streets, climbing on vehicles, and possibly exposing themselves to drivers while they're stopped. It is difficult in these videos to distinguish if these people were all from one establishment, or a gathering of people from all of the Cinco de May parties downtown.
The Shreveport Downtown Development Authority listed numerous Cinco de Mayo events for downtown Shreveport this year. Checking their social media this morning, the DDA has posted no comments posted in reaction to what's shown in the videos.
Here are more of the videos from downtown Shreveport, showing traffic being stopped. Again, discretion is advised with these videos.
So far there have been no official statements from the city regarding traffic being brought to a halt in downtown over the weekend.
Caddo Parish Violent Offenders 4/29 Through 5/5 2023
The following mugshots are those who were arrested for crimes of a violent or sexual nature. Some of these people have already been released, and some have yet to stand trial. All pictured are considered innocent until proven guilty.
Who Has A Higher Crime Rate: Bossier City or Shreveport?
More From KISS Country 93.7