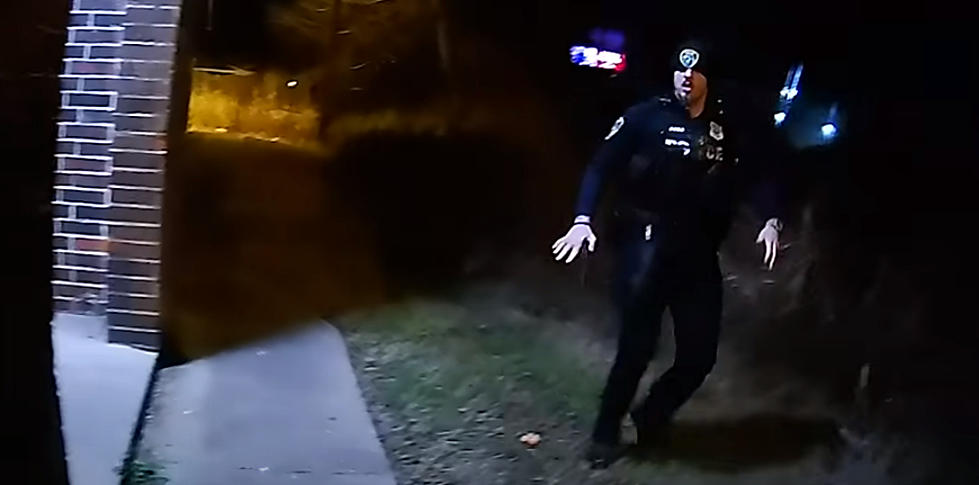 Arraignment Of Former SPD Officer Accused Of Homicide Is Delayed
LAStatePolice via Youtube.com
A former Shreveport Police Officer was expected to be arraigned on Monday, but that has now been delayed. The new date is now over a month away, scheduled for May 18th.
The delay came from the Caddo Parish District Attorney's Office. The Caddo DA placed the blame on the Shreveport Police Department, saying they did not have all of their police reports in.
Ultimately, former SPD Officer Tyler Alexander faces Negligent Homicide for his role in the February 3rd, 2023 death of 43-year-old Alonzo Bagley of Shreveport. Bagley was shot after Tyler and another officer responded to a domestic violence call at the Villa Norte apartments.
Louisiana State Police stepped in to conduct a full investigation. Bagley fled on foot when the officers came to the apartment. State Police say Tyler shot Bagley during a short chase outside the apartments. Bagley was not armed. LSP released a video containing a full breakdown of the bodycam footage from the night Bagley was shot.
After Tyler was placed on Administrative Leave with the Shreveport Police Department, he resigned from his position. That's a position with the department he held for less that 2 years.
However, in less than 2 years with the department, Tyler had already racked up multiple disciplinary charges for his conduct. Something that has become very public since the shooting. Including having video of these incidents being made public.
In previous cases, Tyler was suspended for 15 days without pay in November for "conduct unbecoming of a police officer". He was then suspended for another 15 days in December. Here are some of the videos of Tyler's conduct as a Shreveport Police Officer...
Even with the delay, Tyler still faces a charge of Negligent Homicide, which carries a sentence of up to five years if he's found guilty. Tyler remains free during the delay, as he is out on bond.
Caddo Parish Violent Offenders for March 2023 (Mugshots)
The following mugshots are those who were arrested for violent crimes in the month of March (2023). Those who have not yet been to court are considered innocent until proven guilty.
Louisiana's 3 Year COVID Anniversary: What They Got Wrong
More From KISS Country 93.7