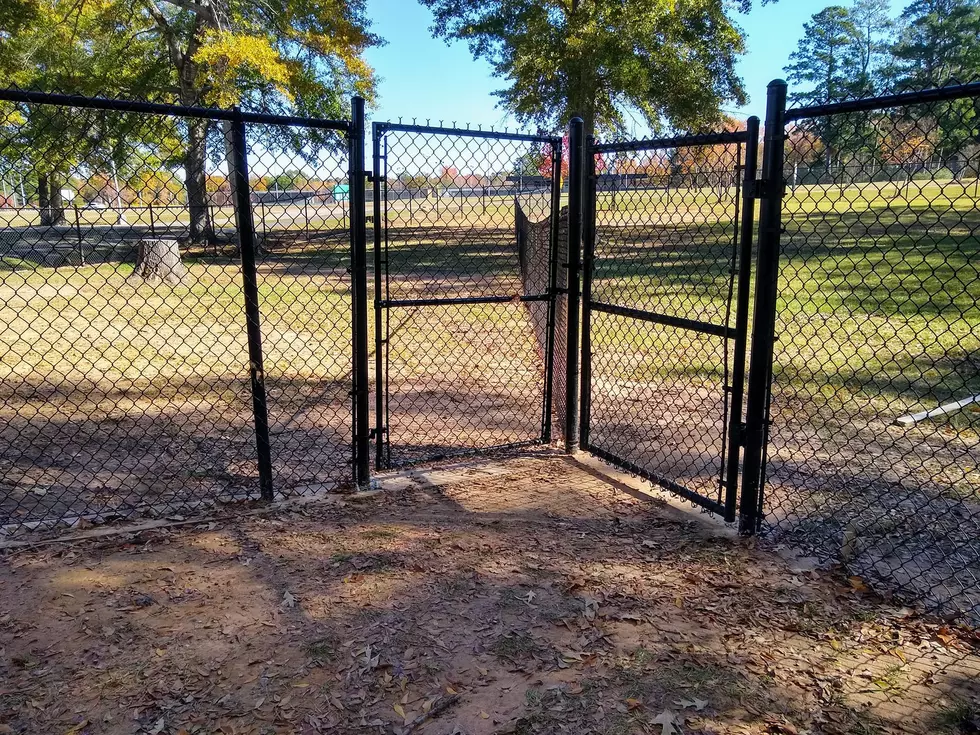 Shreveport's Newest Dog Park Set to Fully Open Soon
Shreveport Dog Park Alliance
The newest dog park in Shreveport broke-ground and began it's construction earlier this year in March.
Crews have been working tirelessly to get the new dog park in Southern Hills in tip-top shape so your pups can have a nice, clean, and safe place to play.
The area for small dogs is now open to the public, but things like benches and "poop bag" stands are still waiting to be installed before an official opening. The Shreveport Dog Park Alliance had this to say on social media:
"We now have a small dog side at the Southern Hills Park dog park, thank you BPC Fencing for the great deal you gave us on the fence. A concrete sidewalk is being poured soon leading into the dog park, around Tina's Memorial Garden, and back to the entrance for that polished look. Soon benches and poop bag stands will be put in. Go sniff the place out! We'll make it official with a ribbon cutting soon!"
The Stoner dog park opened 5 years ag to mixed reviews. Many claimed the location was bad due to the flooding, but the park has persevered with many people letting their pups run and play by the river.
Though it's not entirely clear when the exact date of the new park's ribbon-cutting will be, it will be coming soon! You are currently allowed to take your dogs to the new Southern Hills location as long as you don't mind limited seating, and bringing your own poop-bags.
Top 10 City of Shreveport Surplus Auction Items
The following items are but a few items available in the latest City of Shreveport Surplus Auction. The auction includes multiple vehicles ranging from automobiles, old ambulances, pickups and old police cars, to office furniture and supplies, orange road markers, fishing equipment, and golf clubs.
New Year's Events in Shreveport Bossier
You have lots of great entertainment options on New Year's Eve and even fireworks on New Years Day in Shreveport.
Louisiana Parishes Ranked By Salaries
Starting from the lowest, here's how Louisiana Parishes stack up when you check the data for average salaries.
More From KISS Country 93.7