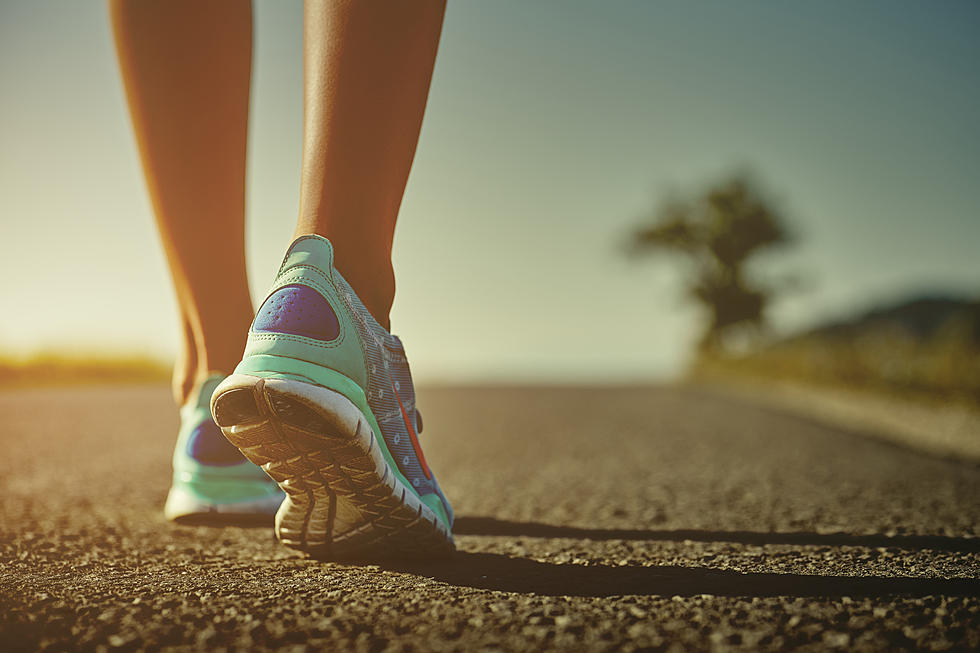 Shreveport's 20th Annual Angel Run and Walk is Set!
mladensky, ThinkStock Images
I don't know how much interaction you've had with Holy Angels in Shreveport, but I can tell you from personal experience, what they do is truly a blessing to our community. Saturday, April 17th, it's your chance to run or walk a 5k, your way, in support of Holy Angels!
Okay, if we're being literal, the race runs from this Saturday, April 17th through Saturday, April 24th, 2021. How is that possible you say? It's because it's a virtual 5k! You can run, walk, crawl, skip, or whatever your own 5k at your own pace whenever you want. Heck, you can sit on the couch if we're being real. Either way, it's a great way to support Holy Angels. If you're not familiar with their mission, they are a non-profit residential program for individuals of all ages with intellectual and developmental disabilities. They currently serve 185 residents from 15 states. The program was originally started by the Catholic Diocese. The land was donated by three local families in 1963 and the first students graced the campus in 1965.
I count myself lucky to be able to work with several Holy Angels residents through the Arc of Caddo-Bossier's Great Results Equine Assisted Therapies program in Greenwood. I can't say it enough. Holy Angels is truly a blessing to our community.
I sure hope you're willing to support this worthy organization. Here's what they have to say about the event on the official Holy Angels 20th Annual David Rice Memorial Angel Run and Walk Facebook page:
Run, walk, or jog from the location of your choice, anytime by the end of April 24.

This may be near your home, on a treadmill, or anywhere you feel most comfortable. Run your own race, at your own pace, and time it yourself… or not at all. Participate on your own or with friends. You can register and order the annual Angel Run & Walk t-shirt to support our mission without walking.

Once you complete your run, share your results and "Finisher Photo" with us by the end of April 24 on Facebook or Instagram @LAHOLYANGELS and tag #IRunForAngels.

Register & Create a Team: 

https://runsignup.com/.../AngelRunDavidRiceMemorial5k...

 AWARDS

- #IRunForAngels GIVEAWAY - Post your photo and/or results with the tag #IRunForAngels by the end of April 24 and be entered for a chance to win the big prize

- Highest Team Fundraising Amount

- Favorite Creative Costume

- Largest Team Size

- Oldest Registered Runner

- Youngest Registered Runner

- Registered Runner Furthest from Holy Angels

 GET STARTED

1. Sign up

Registration Fees $30 through April 9

Price increases to $35 on April 10

Closes at midnight on April 24

2. Complete the Distance
Walk, run, or jog the 3.1 miles anytime before April 24.

3. Share your results
Join the online Angel Run & Walk community by posting a finisher photo and sharing your results with us on social media before April 24. Don't forget to tag us @LAHOLYANGELS and #IRunForAngels to be entered for a giveaway!

You can still support without walking! Register and get the annual Angel Run & Walk t-shirt to support our mission, with or without walking. Share a photo in your shirt with 

#IRunForAngels

 and you can still be entered to win the giveaway!

In 2002, the Rice family and friends helped host the very first Angel Run to honor their son, David, who lived at Holy Angels for sixteen years until he passed away in 2001. "The Angel Run has not only been a special way to remember our son but is a way to pay back Holy Angels for the love and care he received," says Barbara Rice, David's mother.
Look: Weirdest Town Names in the United States
From Ding Dong, Texas to Waterproof, Louisiana there are some truly strange town names in the United States.
Businesses Shreveport's Lost Through the Years
Interesting Facts About Shreveport-Bossier
More From KISS Country 93.7