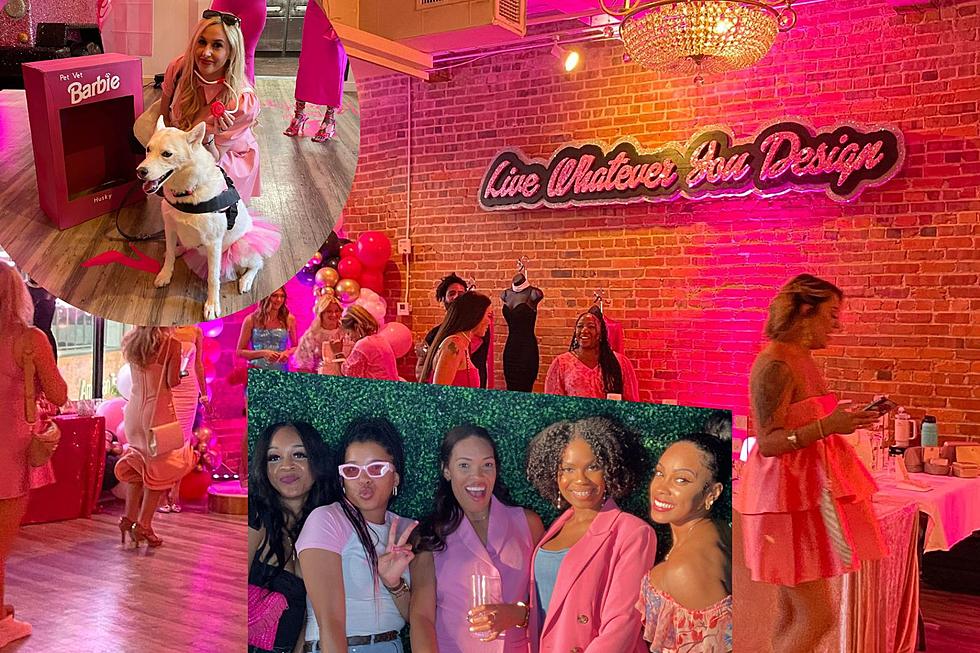 Shreveport Has an Epic Barbie Inspired Girls Night Out
TSM Staff, BringingLifetotheParty.com
One Shreveport Spot Wanted to Highlight Our Love of Everything Barbie.
So far this is the only Barbie-themed party we have seen in town and we knew it was going to be a hit with how many people showed interest.
The Remington Hotel promised us a night where we could think pink and tap into our love of everything Barbie. It was the perfect night of Nostalgia for several women in the Ark-La-Tex. Who doesn't want to jump in a life-sized Barbie box right? I know I wanted to.
The Sip Party Had a Happy Hour, a DJ, Hors D'oeuvers, and a Barbie King Cake.
Women all over Shreveport-Bossier dressed up in their favorite pink outfits and lived out their Barbie fantasy.
The Remington Held Giveaways Throughout the Night.
One lucky winner who found the baby inside the Barbie cake won a staycation at The Remington which included facials and massages for two. There was a prize for the Best-Dressed Barbie and the Best-Dressed Ken too.
There Were Photo Ops Everywhere.
From a Barbie Jeep to a life-sized Barbie box there was even a photo booth.
Why Doesn't Shreveport-Bossier Have More Events Like This?
This event was free to get in and the drinks had great prices. It was a night of women coming together over nostalgia and even though it was a Wednesday night, the venue was packed and it was such a great time. We need more events like this in the community.
Weird Things On Amazon More Expensive Than A Geek'd Con Ticket
Shreveport's comic con, Geek'd Con, is coming up in August.
You can get tickets here,
and here are some wild things you can find on Amazon that actually cost more than Geek'd Con tickets.
Highest Rated Kevin Smith Films According To IMDB
For this list, we're looking at movies that Kevin Smith not only directed, but also wrote. That means "Cop Out" and "Jay & Silent Bob's Super Groovy Cartoon Movie!" won't be included. We will also be leaving "Killroy Was Here" off the list since it was more anthology than motion picture.
Beyond that, we're ranking these movies by their IMDB ratings. So no personal opinion impacting these rankings.
You Can Find These 8 Film Location Markers In Shreveport
More From KISS Country 93.7