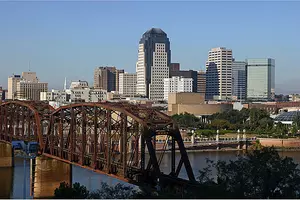 Should Shreveport Hire Homeless to Pick Up Trash?
TSM
The City of Little Rock has passed an ordinance that has a lot of us going "why not us?" Little Rock plans to pay homeless people $9.25 per hour, which is the minimum wage in Arkansas. The goal is to have homeless people pick up trash in the city. A local church will help run the program. The program will receive $80,000 from the Public Works Department. 2 supervisors will be hired and paid $11 an hour to pick up and transport the employees to and from the work locations. The program will employ homeless people from April 1st to September 27th. Does this mean that we won't be driving by seeing 19 people stand around and watch one guy work? Or is that just workers who work on roads?
When you hear about this new project do you think of what Shreveport could do with an amazing program like this? Downtown Shreveport would look picture perfect, plus we could help the homeless while we beautify our city. This is a win-win situation, Shreveport, let us take a few notes from Little Rock!
More From KISS Country 93.7