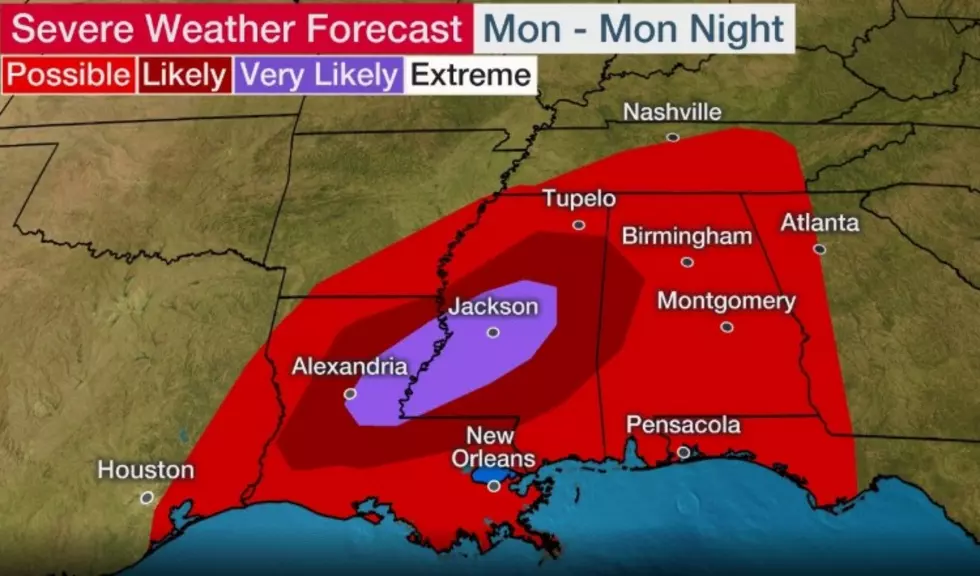 Severe Storms Roar Through Area
The Weather Channel
Strong storms have moved through Shreveport Bossier. A tornado warning was in effect for a part of Bossier Parish this morning. That storm moved into Minden in Webster Parish where dozens of folks were left without power. Check the status of power troubles on the Swepco site.
One of the big problems with this storm is the wind. Some reports clock the wind speed at nearly 70MPH which can knock down trees and even power lines.
ted through tonight in parts of the South.
A tornado watch is in effect until 6 p.m. CST for parts of east Texas, much of western and central Louisiana into western and central Mississippi. This watch includes Jackson, Mississippi, as well as Monroe, Baton Rouge and Lake Charles, Louisiana.
The Weather Channel
reports the first severe thunderstorm warning of the day was issued just after 9:30 a.m. CT and a tornado was confirmed by radar in northern Bossier Parish.
More From KISS Country 93.7