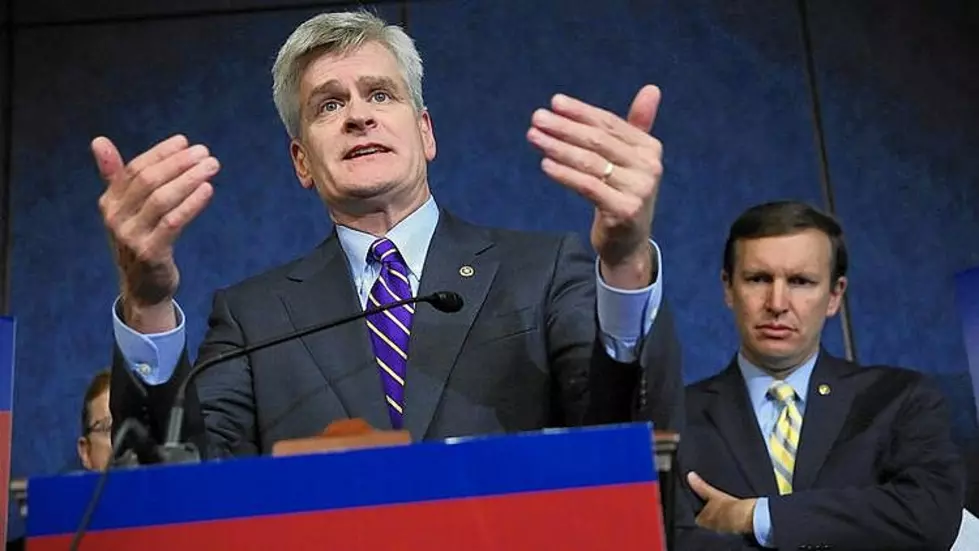 Senator Bill Cassidy Tests Positive For COVID-19
Photo-by-Alex-Wong-Getty-Images
Enter your number to get our free mobile app
United States Senator from Louisiana Bill Cassidy has tested positive for COVID-19.
The Senator was informed that he had been exposed to someone who had tested positive for the virus this week, and was tested today. Those test results indicated that Dr. Cassidy had the virus.
Earlier this week, Dr. Cassidy was in the Shreveport area, meeting with the staff at Overton Brooks VA Medical Center. The Senator was in town to talk about new legislation aimed at addressing veteran suicides. Sources have indicated that Senator Cassidy was notified he was exposed to the virus the night he visited Shreveport.
Cassidy made the announcement about his diagnosis today, and said:
"I am strictly following the direction of our medical experts, and strongly encourage others to do the same"
The Senator indicated that he would be following all guidelines, including quarantine and contact tracing measures.
This news comes just weeks after local US Congressman Mike Johnson went into quarantine after being exposed to another elected official who had tested positive for the virus. Johnson's quarantine came in response to the positive test of Texas Congressman Louie Gohmert.
Cassidy becomes the second US Senator to test positive for the virus (Rand Paul was the first) and is the fourth Senator to have had the virus. Senators Tim Kaine and Bob Casey have both tested positive for COVID antibodies. Meaning they had the virus and recovered without ever testing positive for the active virus.
Read More: Ten Things You Can't Do With Mask On
More From KISS Country 93.7