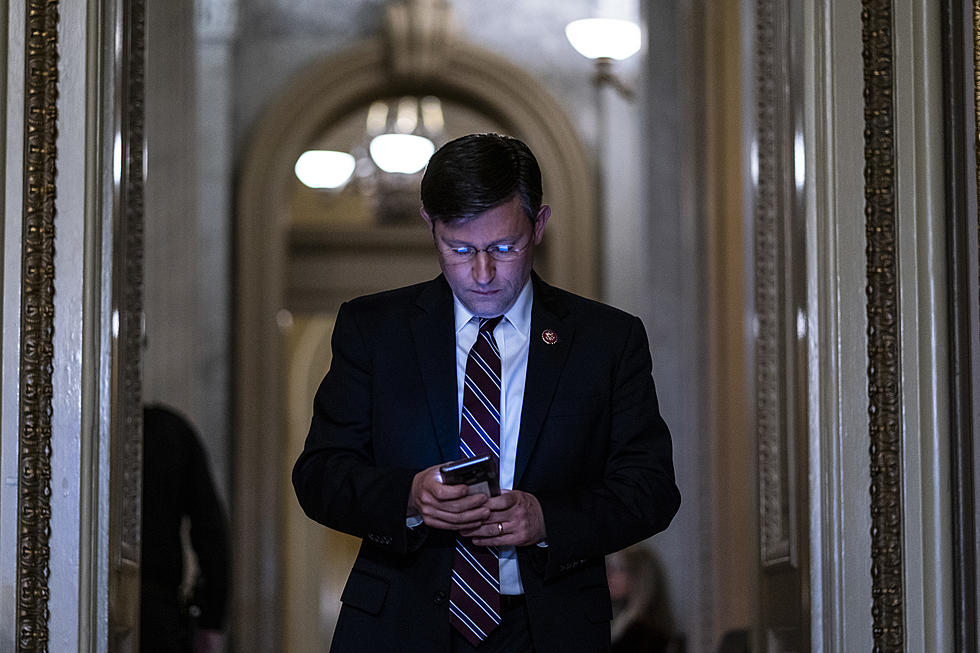 Rep. Mike Johnson Under COVID-19 Quarantine
Photo by Zach Gibson/Getty Images
Enter your number to get our free mobile app
Northwest Louisiana Congressman Mike Johnson is under self-quarantine after potentially being exposed to COVID-19. The exposure was revealed after Texas Congressman Louie Gohmert tested positive for COVID-19 this week.
Johnson Tweeted that he had dinner with Gohmert on Monday night, and even though social distancing and mask wearing had been observed, he is still going to follow quarantine procedures.
The Hill reports that Johnson has said in interviews that this is the way we have to live in this COVID reality. They also said that he will be ready and willing to take a COVID test if its recommended at any time.
Johnson is not the only lawmaker taking the quarantine route after Gohmert's positive test. Republican Kay Granger of Texas, and Democrat Raul Grijalva will also enter quarantine. Granger's plan comes after she sat next to Gohmert on a flight this past weekend. While Grijalva is the Chairman of the House Natural Resources Committee, who had a meeting that Gohmert attended on Tuesday.
Some reports indicate that Gohmert was seen without his mask a few times around the Judiciary hearing on Capitol Hill with Attorney General William Barr. Including a moment where he was in close proximity to the Attorney General.
Read More: The 6 COVID-19 symptom clusters to look out for
More From KISS Country 93.7