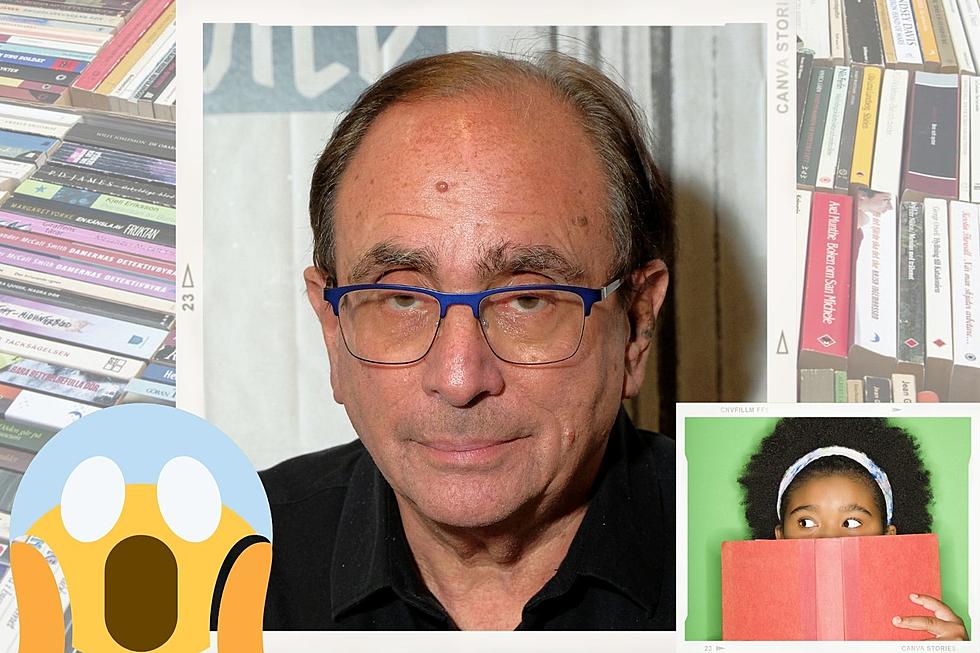 Famed Horror & Kid's Writer Coming to Shreveport Book Fair
Photo by Mike Coppola/Getty Images, Keith Levit, Ron Chapple Stock
Listen up bookworms, I've got good news and great news!  The good news first: The Shreve Memorial Library Children's Book Festival is back for 2022!  This incredible celebration of literature gives book-lovers in the Shreveport-Bossier City area the chance to explore new books, connect with other avid readers, and meet some of the folks responsible for their favorite stories!  The great news?  This year, a name synonymous with children's literature in the 90's will be there to celebrate the 30 year anniversary of his incredibly successful series of scary tales.
According to a report from the Shreveport Times, legendary author R.L. Stine will headline the 2022 Shreve Memorial Library Children's Book Festival!  This incredible author has sold more than 400 million copies of his Goosebumps and Fear Street series of children's horror stories like Night of the Living Dummy.  Back in 2011, Stine received the honor of being named the 'Most Prolific Author of Children's Horror Fiction Novels' by none other than the Guinness Book of World Records.
Besides meeting the guy that scared our pants off, the event will also feature literary favorites like: Curious George, Clifford the Big Red Dog, Elephant and Piggie, Pete the Cat, and more for kids to meet take pictures with.
The Shreve Memorial Library Children's Book Festival is set for May 7 from 10 a.m. to 4 p.m. at the LSUS campus and admission is free!  For more information, you can visit the official website here.
Louisiana Vampire Author Anne Rice's New Orleans Mansion is For Sale
Before famed Louisiana author Anne Rice died in December of 2021, she brought us an incredible wealth of literature. Starting in 1976 with her first published book Interview with the Vampire, Rice captured the imagination of fans around the world. In total she penned 36 novels, including four under the nom de plume A.N. Roquelaure, two more under a different pen name (Anne Rampling), one with her son, Christopher Rice, and one non-fiction book. Her success brought her enough money to purchase this historic (and reportedly haunted) mansion in New Orleans, Louisiana.
Now, this magnificent piece of literary history is up for sale - and it's even been reduced. The price has been slashed by $600,000, and now sits just below the $4 million mark.
If you like what you see, and you'd like to live like the Louisiana Vampire Queen Anne Rice did - just visit the
realtor's page
and put in an offer!
What Kind of House Can $1.5 Million Get You in Bossier?
Historical Shreveport Home Fully Renovated for Sale
More From KISS Country 93.7