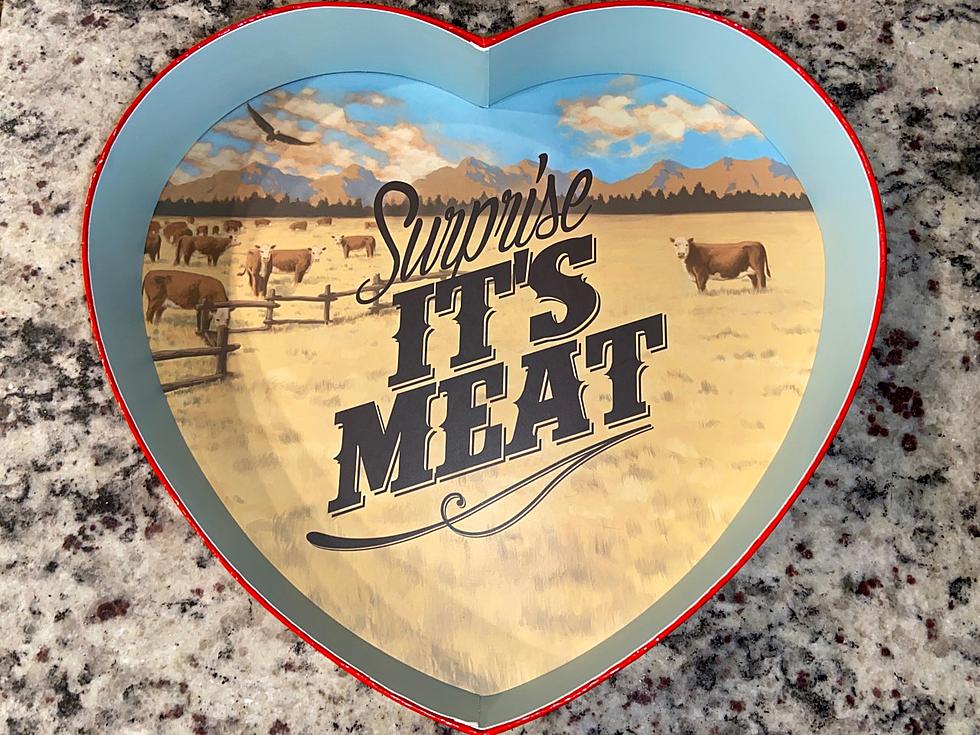 Purchase Today: Heart-Shaped Box with Jerky
Krystal Montez
My soon to be husband is not one to celebrate Valentine's Day. I have always seen genius gift ideas for men on Valentine's Day and I just ignore them. However I have a best friend who loves Beef Jerky so when I stumbled upon the most wonderful Valentine's Day gift invented that is intended for men, I had to order it for her.
Man Crates has the best ideas for gifts, normally their gifts involve a hard to open wooden box with some kind of alcohol inside. However, this gift of love involves all kinds of meat. It's a heart-shaped box with an assortment of jerky. The best part of this gift is that you can get it delivered as early as tomorrow, Thursday, the 13th.
Order your gift from mancrates.com
Here are some of the jerky's that come inside of the heart.
Black Pepper Buffalo Jerky
Garlic Buffalo Jerky
Whiskey Maple Buffalo Jerky
Black Pepper Elk Jerky
Garlic Elk Jerky
Honey Bourbon Elk Jerky
Honey Bourbon Wild Boar Jerky
Root Beer Habanero Wild Boar Jerky
Honey Bourbon Venison Jerky
Root Beer Habanero Venison Jerky
My friend Madison loved the gift and she claims that she ate all of the jerky already.
More From KISS Country 93.7