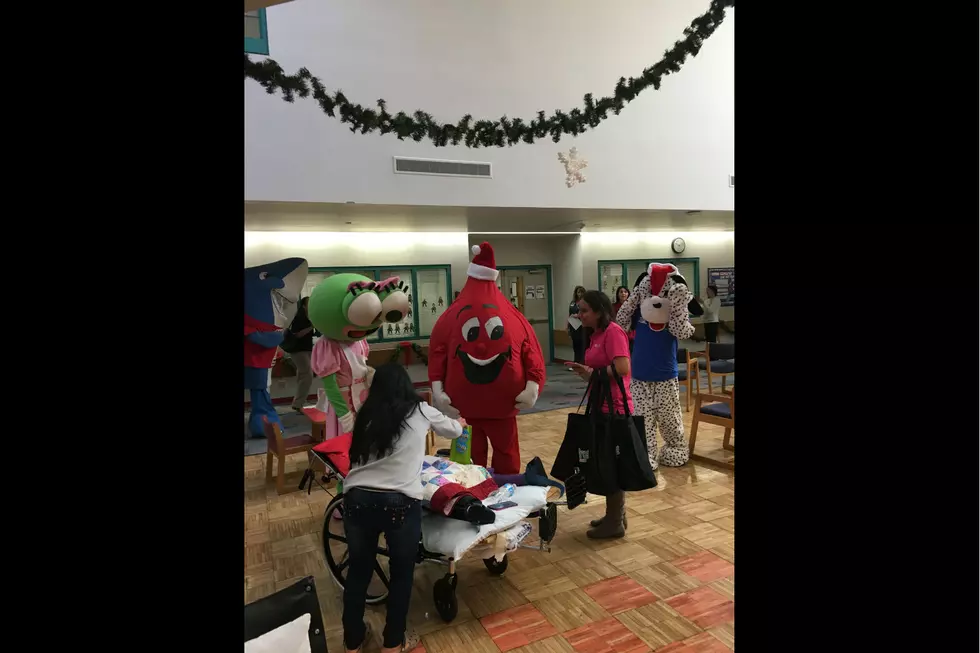 Popular Local Mascots Visit Shriners Hospital
Photo: LifeShare Blood Centers
Representatives from LifeShare Blood Centers have paid a visit to some hospitalized kids, and brought along several local mascots.
They've been delivering cards signed by blood donors and stuffed animals to local hospitals. Today, they visited Shriners Hospital for Children.
The blood drop mascot they call Buddy, Sweet Frog, Smiley the Shark from Splash Kingdom, Clawed from the Mudbugs, the Landers Dodge Ram, and Barksdale Federal Credit Union were all onhand to spread a little holiday joy.
Last week, the group delivered cards and toys to children at University Health in Shreveport, and has also stopped by CHRISTUS Shreveport-Bossier and several other hospitals across the state.
More From KISS Country 93.7