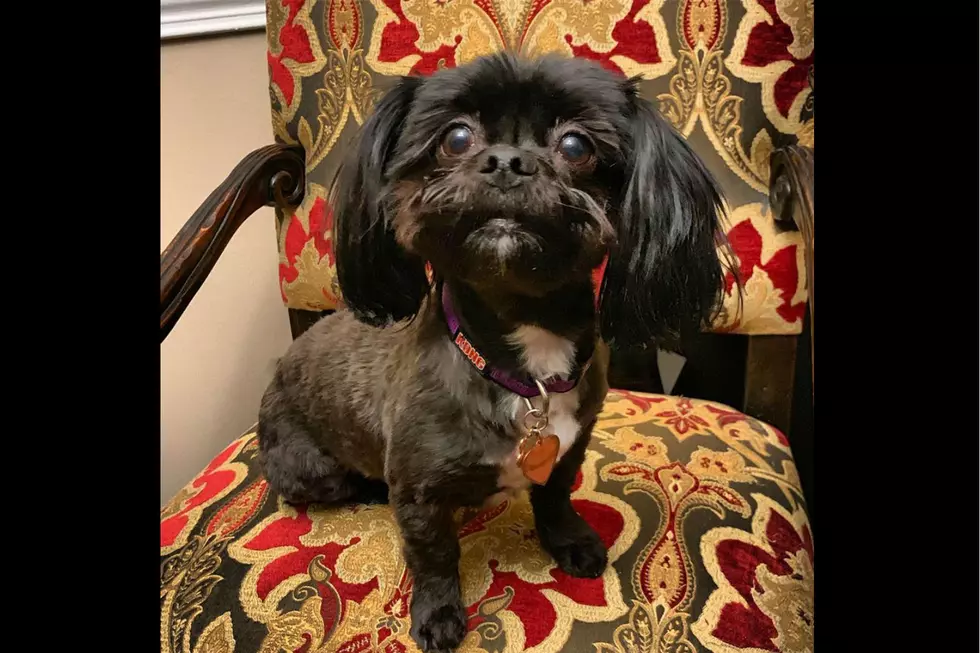 Olive Her Friends: Meet Dayo and Deka
Krystal Montez
My dog Olive is my best friend, I couldn't imagine life without her. I wish everyone had an Olive. yes, she causes headaches at times but I love her to pieces. Small dogs aren't the easiest to deal with, and Ninna's Road to Rescue knows that our littles can be difficult at times, but, we love them anyway. They're your shotgun riders, your couch hoggers, and they may be small, but their personalities are larger than life.
Check out Olive's friends who are a bonded pair. Dayo who is pictured on the left is a male and Deka pictured on the right is a female. The pair have been with Ninna's since March 23rd, 2019. They are Dachshund/Yorkie mixes, their birth date is November, 5th 2010. Dayo weighs 7.14 pounds and Deka weighs 10.12 pounds. Both dogs are great with other dogs and cats.
The adoption fee for the bonded pair is $270 which includes vetting, a microchip and microchip enrollment fee. They are both described as very sweet, quiet, and gentle. Heads up, Dayo is heartworm positive, but this little guy has a whole lot of love to give from his little heart.
The crew at Ninna's Road to Rescue described how they stumbled upon the bonded pair:
"We were contacted by a man who lost his partner a year ago and has too many dogs to take care of. While his partner was alive, they were home a lot and both took care of them... but now he is working all the time and the dogs were getting very limited attention. There were seven dogs in all that needed to find a rescue. We visited his home and we took three and the rest went to other rescues. Dayo is a sweet and gentle, shy little guy. He is very quiet. Deka is social and friendly. She will tap you with her paw for attention. It's rare to see one without the other and for that reason and because they cause no issues at the rescue, we will adopt these two as a bonded pair. They are a favorite of all the volunteers and we will hate to see them go, but every dog needs a home of their own and these two precious angels are no different." Apply to adopt these cuties by clicking here.
**IMPORTANT NOTES from Ninna's Road to Rescue**
*We do adopt out of state provided the adopter is willing and able to travel to us once approved. We do not ship or transport our animals and there is no exception to this rule.
*All of our adoptable dogs are small, and they are never to be left outside alone, ever! We only rehome our dogs to adopters that plan to have them as inside dogs and part of the family! We do allow adopters with doggie doors, provided there is SECURE fencing. There is no exception to this rule!
*HOUSETRAINING: We do NOT guarantee that any of our adoptable dogs are housetrained. While most should be easily trained, keep in mind that they live in a rescue where they have access to the outdoors all day and are inside at night. Even if they were surrendered to us as housetrained, it doesn't mean they will automatically be housetrained in your home. Housetraining them should be easy in the right home with time, patience, and consistency.
*We do not guarantee the age, health or temperament of any of the dogs we rehome. Many of the dogs we take in come from animal control and rarely do we have histories and even when we do, many times the histories are inaccurate.
*Only adopters with a responsible dog ownership history and excellent vet reference need apply. If you bring this pet into your heart and home, you will receive in return many years of love, companionship, and loyalty. That's our guarantee.
Other notes: This pet is available for adoption through Ninna's Road to Rescue, Benton, La. We are 501c3 non-profit organization. Our mission is to rescue small-breed dogs and a handful of cats and to re-home them into RESPONSIBLE and CARING forever homes. DOG APPLICATION LINK: http://www.roadtorescuela.org/dog-application
Time may be of the essence if you are looking to adopt a specific animal. We do not reserve animals, unless and until we have approved your application, provided the animal is still available at the time we receive your application. The first APPROVED application we receive will be considered. We are NOT a first-come, first-serve rescue!! We adopt our rescues out to the RIGHT home, not just A home. Only responsible pet owners need to apply.
Applying to adopt does NOT commit you to the adoption until you've met the pet (unless you already have and know you want to adopt the pet).
More From KISS Country 93.7