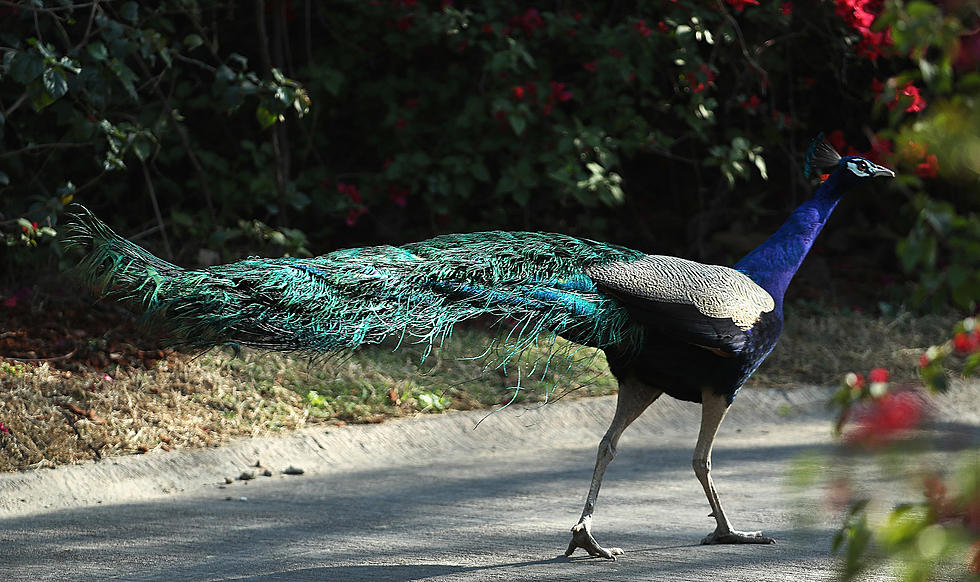 Neighborhood Concerned After Nuisance Peacock is Stolen
Getty Images
According to WFTV, Miami Police are looking for a man who stole a peacock on Coconut Grove.
If you were wondering if this happened in Florida just by reading the headline and skipping the first sentence above, then you are correct. Coconut Grove in Florida has been plagued by some nuisance peacocks which are owned by a someone in the neighborhood.
Someone who was obviously fed up about these peacocks decided to take action. This person was caught on camera running around the peacock owner's home and snatching one up while other peacocks chased after him.
According to WFTV, "Residents said that despite not liking the peacocks in their neighborhood, they are upset about the theft."
You'd think this would be an inside job from someone in the neighborhood, but none of the neighbors recognized the person who committed the crime. I have suspension that this guy was hired to "take care of the problem" in a mafia fashion. But this is just me speculating, and not actual fact.