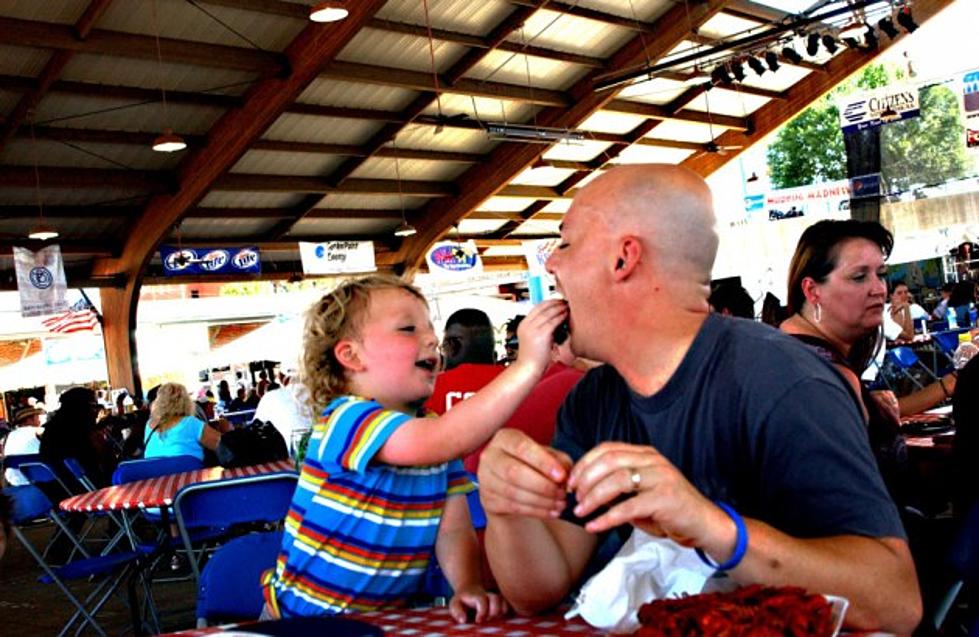 Everything You Need to Know About Mudbug Madness 2021 Memorial Day Weekend
TSM photo
Mudbug Madness kicks off this Friday, May 28th at Festival Plaza in downtown Shreveport and we've compiled everything you need to know right here all in one quick, easy-to-read page.
Here are a few of the things you need to know to make the most of Mudbug Madness!
Open Friday thru Sunday from 11 am - 11 pm.
Friday, May 28 Seratones and CJ Chenier
Saturday, May 29 Sister Hazel, Chubby Carrier, Willie Jones, Garrett Jacobs
Sunday, May 30 Bag of Donuts and Wayne Toups
The big four contests are back!
Media Crawfish Eating Contest Friday 11:30 am
Men's Crawfish Eating Contest Saturday 1 pm
Crawfish Calling Contest Saturday 4:15 pm
Women's Crawfish Eating Contest Sunday 2:30 pm
Other things you need to know
There will be lots of crawfish... boiled, broiled, cooked, etc...
Lots of adult beverages and activities for the kiddos, too!
Cost to get in is $6
Free until 5 pm Friday
Children under 7 years are free
Sign up each day starting at 11 am for the new daily cornhole tournaments.
The Mudbug Madness 5K is Friday starting at 6:45 pm
Concerned about COVID-19? Find out what Mudbug Madness is doing to mitigate the spread and keep you safe here.
Just in case you aren't familiar with how to eat crawfish, here ya go!
Geek'd Con Lineup 2021: August 13th-15th
After a year off, Geek'd Con is back and we have an amazing lineup! Here's our guest line up for this year's show. If you want to go,
you can buy your tickets here
.
Read More: 10 Commandments of Southern Cooking
Interesting Facts About Shreveport-Bossier
More From KISS Country 93.7