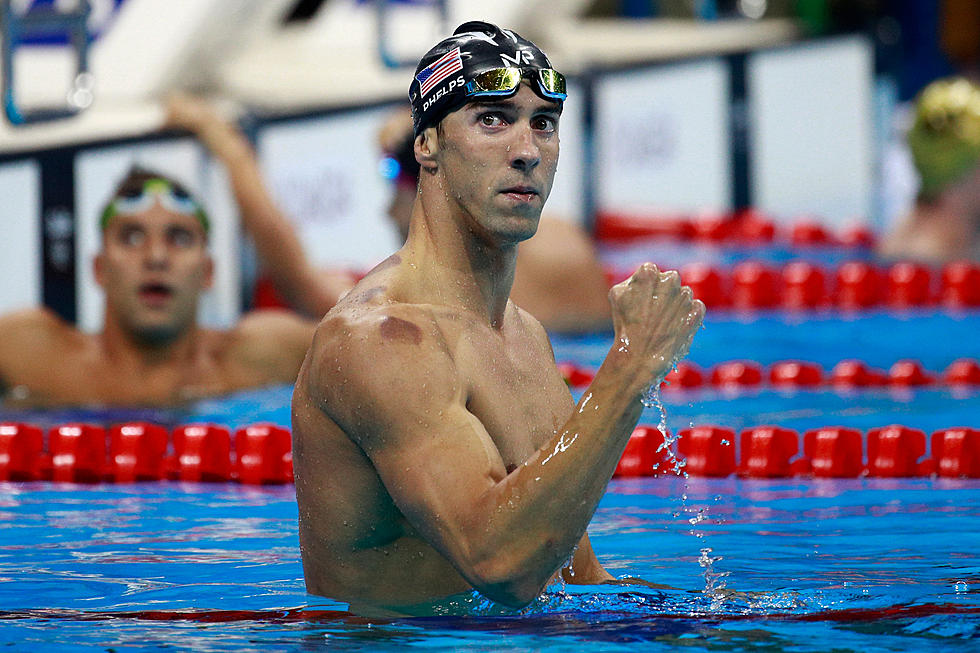 Michael Phelps Rookie Card Sold For $28k On eBay Last Week
Photo by Adam Pretty/Getty Images
I started collecting sports cards a long time ago. As a little kid, I liked seeing new pictures of my favorite players, I loved counting stats on the back of cards and comparing players to one another. When I got a little older, I got more into the "business" side of collecting. So much so, that while I was in high school, my dad helped me secure tables at sports card shows in my area. He built me a display case, and drove me wherever that weekend's show was. I never really made a lot of money, but a learned a lot out there.
After high school I drifted in and out of the hobby. But more recently I got back in pretty heavily, at least I tried to.
Over the last couple of years, the sports card hobby has exploded. With massive increases over the last 18 months specifically. If you're into sports cards, you're probably aware that major retail stores don't even have sports card products out on the shelfs. Cards are being sold with such demand right now that fights have broken out in stores, causing the product to be moved behind the counter.
But that's what happens when some single cards are selling for tens-of-thousands of dollars online.
We've been covering some of these sales for the past few months, with players like LeBron James, Zion Williamson, Patrick Mahomes, Kobe Bryant, and Josh Allen all having cards that have sold for more than $50,000 on eBay. Not just once either, all of these players, and others, have had multiple sales in the five digit range, with many breaking the $100,000 mark.
But last week we saw something a little different. Actually, we witnessed a couple different kind of sports cards sales on eBay.
Maybe it's because we're so close to the Summer Olympics, but a Michael Phelps 2004 Sports Illustrated for Kids card, recognized as his rookie card by most collectors, sold on eBay for a staggering $28,000. A sports card of a swimmer commanding that much money is a new level to what we've seen over the last couple years.
It wasn't just a swimmer that made a big splash though. There was a second Sports Illustrated for Kids card that brought in 5 figures last week. A 1996 Sports Illustrated for Kids Tiger Woods card also sold on eBay for $50,000.
Last week was even a little more weird for the hobby on eBay when you look at the Top 10 sales as a whole. With multiple hockey cards, only one modern basketball card, and two different Mickey Mantel cards selling for 5 figures each. Check out the whole list here:
75 Of The Most Famous People From Louisiana
Look: How Shreveport-Bossier Has Changed from 2007 to Now
More From KISS Country 93.7