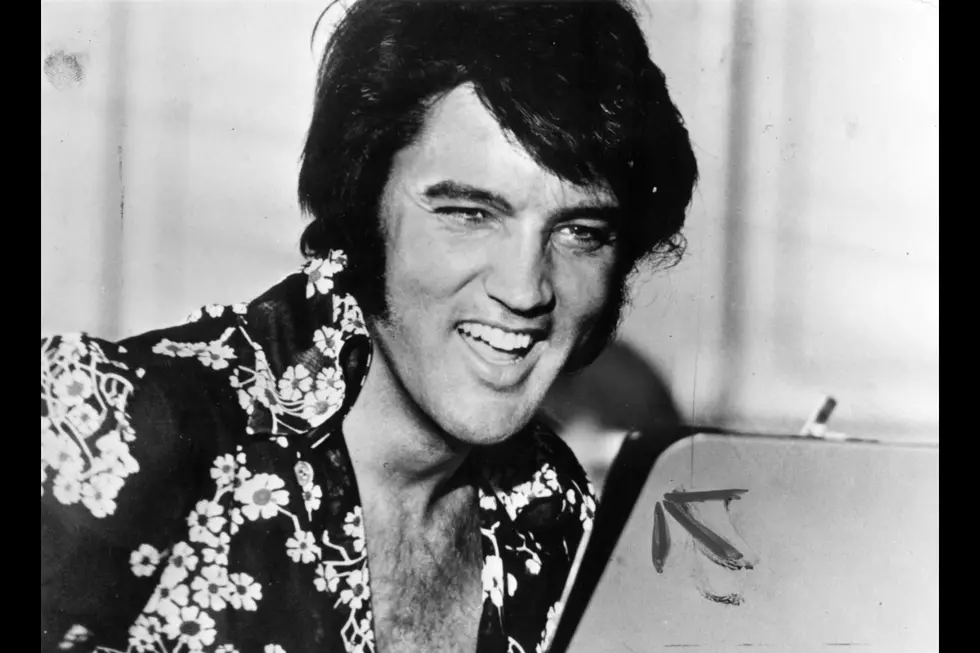 Keystone, Getty Images
When you hear the words "man cleavage" you probably have that weird confused look on your face that I had. I don't remember a time when man cleavage was in. I mean yeah, we had Elvis who broke all of the rules with his hip shaking bad self, but that is ELVIS! Man cleavage made a comeback at Men's Fashion week in Paris. I read an article in Vogue where the author of the article was not just praising the comeback of man cleavage, she was talking about different styles of man cleavage. Apparently the hairier the better? There were several different opinions concerning the man cleavage phenomenon. Some fashionistas think that men shouldn't manscape, they should let it all grow out. While other fashionistas think that men should keep a shaved chest in order to show off jewelry they may want to accessorize with their outfit.
I associate man cleavage with Harry Styles, you remember him from One Direction the boy band that sold out arenas. I was praying that this fashion trend come to an end, until I pictured Keith Urban in those deep v-neck shirts. I've been obsessed with man cleavage this whole time. That tattoo that Keith Urban has is perfect for all lovers of man cleavage. You can catch a glimpse of the tattoo when Keith Urban wears his deep v-neck shirts. It's one of the main reasons I'm a fan of his, besides his singing and guitar skills of course. I'll quit being a hypocrite now.  Do you think that man cleavage is hot?

More From KISS Country 93.7