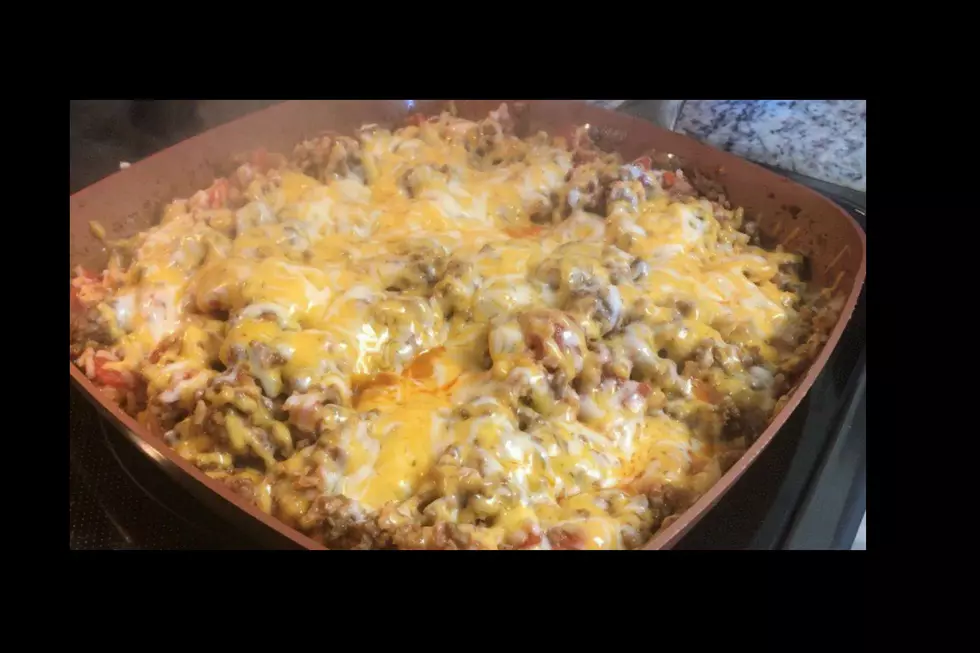 Make This Louisiana Rice Texas Hot Dish!
Krystal Montez
Sometimes you need a delicious quick easy meal for the whole family that everyone will love! Thanks to Karen Carlsrud, we can all have a quick easy dinner and look like a seasoned chef. Karen Crlsrud is now in the running for a huge gift basket from Tubb's Cajun Gifts and $250 worth of groceries. Don't forget you can still send in your Lousiana Rice recipe just click here.
Here is what you need so you can make the Lousiana Rice Skillet Hot Dish:
1 lb. ground beef
1 onion, chopped
1 16oz. can diced tomatoes
1 cup rice
1 package taco seasoning mix
1 cup cheddar cheese, shredded
2 cups lettuce, chopped
First, you start with your rice. We added some of the diced tomato juice when cooking the rice. While your rice is cooking start browning the beef. When the beef is halfway cooked add the onions and taco seasoning to the beef skillet. When your rice is almost done cooking add the rest of the diced tomatoes. Once the rice and beef are done cooking mix them together and top with cheese. Cover the skillet until the cheese is completely melted then it's ready to serve. You can serve it with lettuce, sour cream or guacamole.
More From KISS Country 93.7