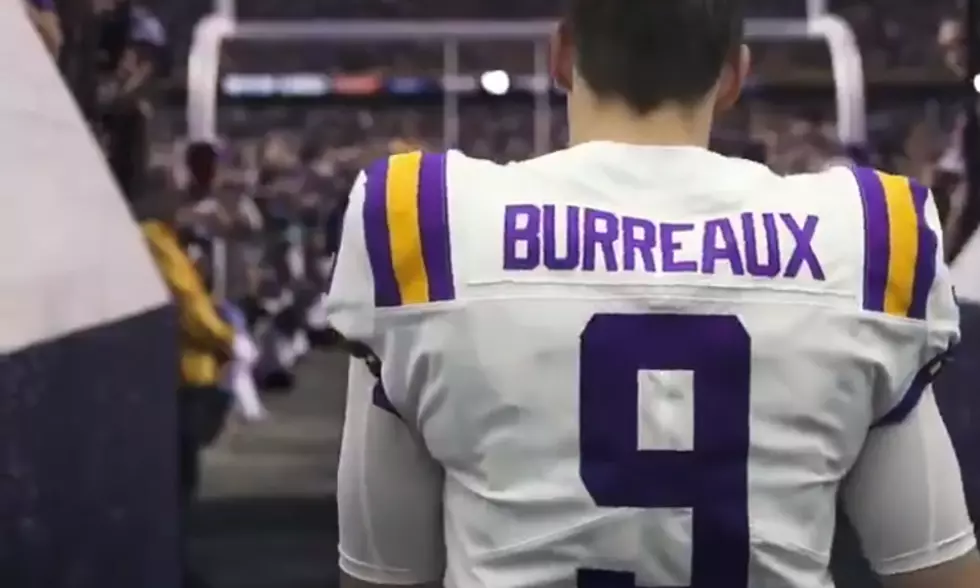 LSU Quarterback Joe Burrow Celebrates Louisiana With "Burreaux" Jersey
Daily Dose of Sports via Youtube.com
Enter your number to get our mobile branded app
Joe Burrow may be from the Midwest, but he will forever be tied to the state of Louisiana, and he's very excited about that.
Last night in Death Valley, the LSU football team was celebrating Senior Night, and the Tigers' quarterback was at the center of it. The transfer QB only spent two seasons in Baton Rouge, but they've been two of the best seasons in LSU history. In fact, this year is the best, statistically, in LSU history. He also beat Alabama, AT Alabama, which LSU hadn't done in almost a decade.
People love Joe Burrow in Louisiana, and it looks like Joe Burrow loves those people. Here's Burrow taking the field for Senior Night in his "Burreaux" jersey...
When Burrow was asked about the jersey after the game, he said he wanted to wear it as a tribute to the state and the university.
More From KISS Country 93.7