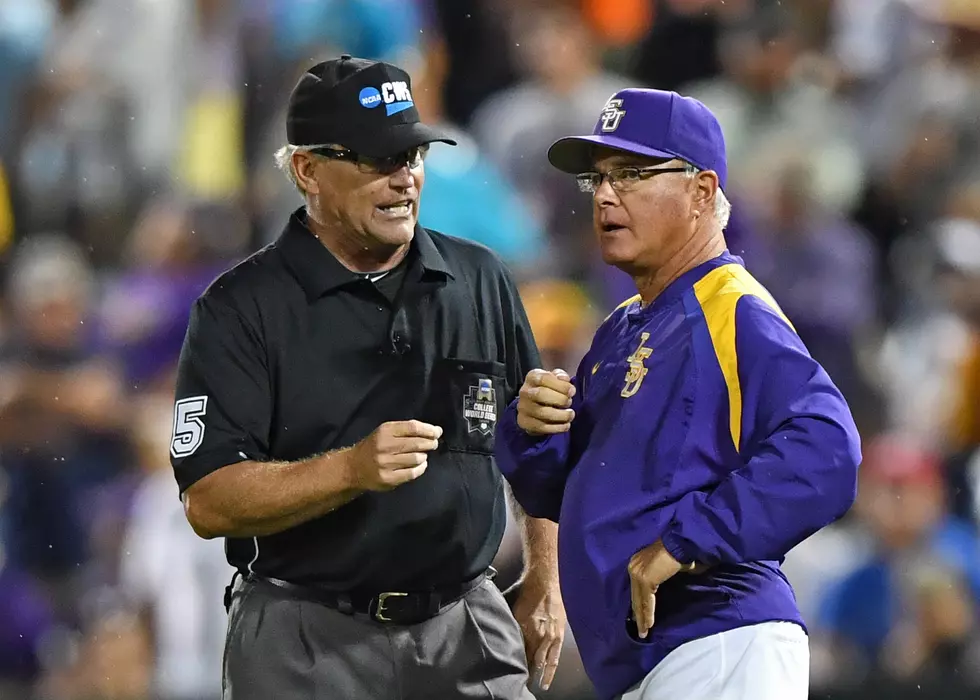 LSU Loses the Longest Game in SEC Tournament History
Photo by Peter Aiken/Getty Images
A long night for the LSU Baseball and Tiger fans as they lost to Mississippi State in the SEC Tournament 6-5 after 17 innings.
The game lasts 6 hours and 43 minutes, ending at 3:03 this morning, both SEC Tournament and LSU baseball records.
It looked like LSU was going to pull it off, as they took the lead in the top of the 16th inning, but Mississippi State rallied in the bottom of the frame to tie the game again. The Bulldogs ended up punching through in the bottom of the 17th to walk it off.
LSU collected 12 hits over 17 innings, including a single home run off the bat of Freshman Giovanni DiGiacomo.
Over the course of the entire game, LSU threw four pitchers, each tossing 4 innings or more. Eric Walker started the game for the Tigers, before giving way to Matthew Beck, then Zack Hess, before Ma'Khail Hilliard ended the night, giving up the walk off after 4 and two-thirds.
Mississippi State sent seven pitchers to the mound over the 17 inning marathon.
The Tigers will have to rally at 12:30pm today and face Auburn.
More From KISS Country 93.7