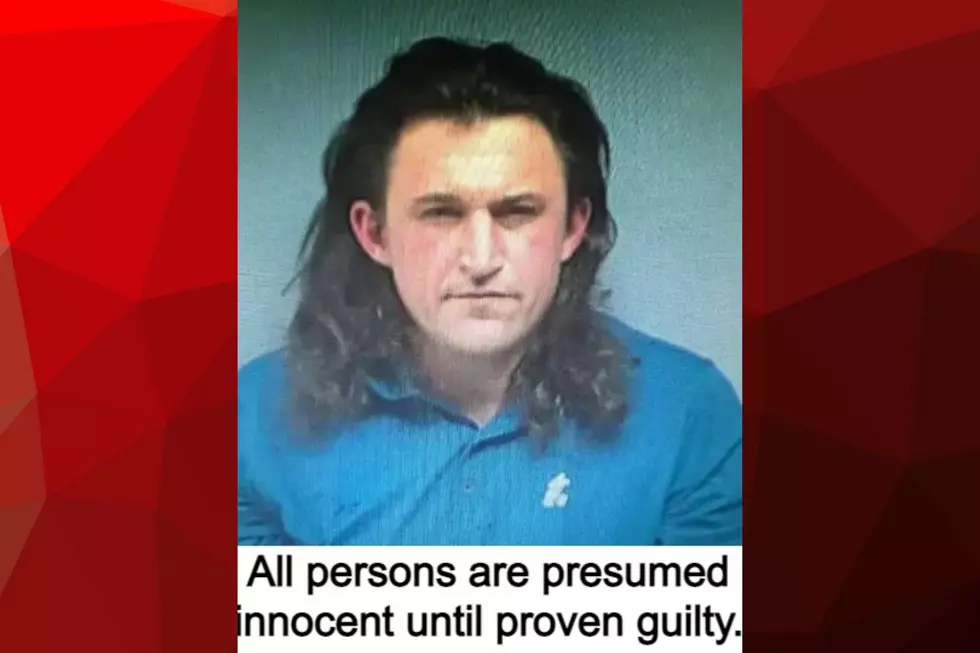 Louisiana Police Say This Man Threw Acid in His Girlfriend's Face
Tangipahoa Parish Sheriff's Office
If the allegations against 35-year-old Roseland, Louisiana resident James Ballard Jr. are true, this might be one of the most horrible instances of domestic abuse ever recorded in our state's history.
According to the report from BR Proud, deputies with the Tangipahoa Parish Sheriff's Office (TPSO) are combing the area for Ballard after a brutal attack on his girlfriend left her with multiple injuries including what investigators say are devastating chemical burns to her face.
On June 22nd, deputies reportedly responded to a domestic disturbance call in Roseland.  According to the statement from the TPSO, officers found an unnamed woman with several injuries who claimed that she was hurt by her boyfriend (who she identified as Ballard).
Reportedly, the woman told police that Ballard had "poured acid and Clorox toilet bleach on her face" causing chemical burns.  In addition to the possibly disfiguring facial damage, officers reported that the woman was covered in bruises, had a punctured lung, and a ruptured ear drum - all a result of the brutal attack.
Now, law enforcement is on the hunt for James Ballard Jr., who is being charged with the following crimes:
1 count of Aggravated 2nd Degree Battery
1 count of Domestic abuse battery – child endangerment
1 count of Protective order violation
1 count of false imprisonment
9 counts of failure to appear
Authorities are asking for the public's help in locating this suspect who may be travelling to avoid being arrested.  If you see him, or know where he might be - contact the Crime Stoppers of Tangipahoa, Inc. tip line at 1-800-554-5245, or visit www.tangicrimestoppers.com and click on the P3 Tips link to leave your information anonymously.
Have You Seen Any of These 19 Missing Shreveport/Bossier People?
Hundreds of people go missing every year in Louisiana. While the vast majority of those missing persons cases are solved, some have never come home. That means the friends and family members who miss them are still searching for their lost loved ones, or at least for information on what happened to them. If you've seen any of these people or might have some information that could shed light on why they went missing or what might have happened to them - contact the FACES laboratory at (225) 578-4761.
These 34 Texas 'Most Wanted' Criminals Were Captured in 2021
Texas law enforcement officials put in one heck of a year in 2021! Thanks to the tireless efforts of state, local, national, and even international agencies, the Lone Star State broke the record of arresting 32 of the most "Most Wanted" fugitives in the state back in 2013. After the dust settled, these 34 wanted crooks were behind bars.
More From KISS Country 93.7