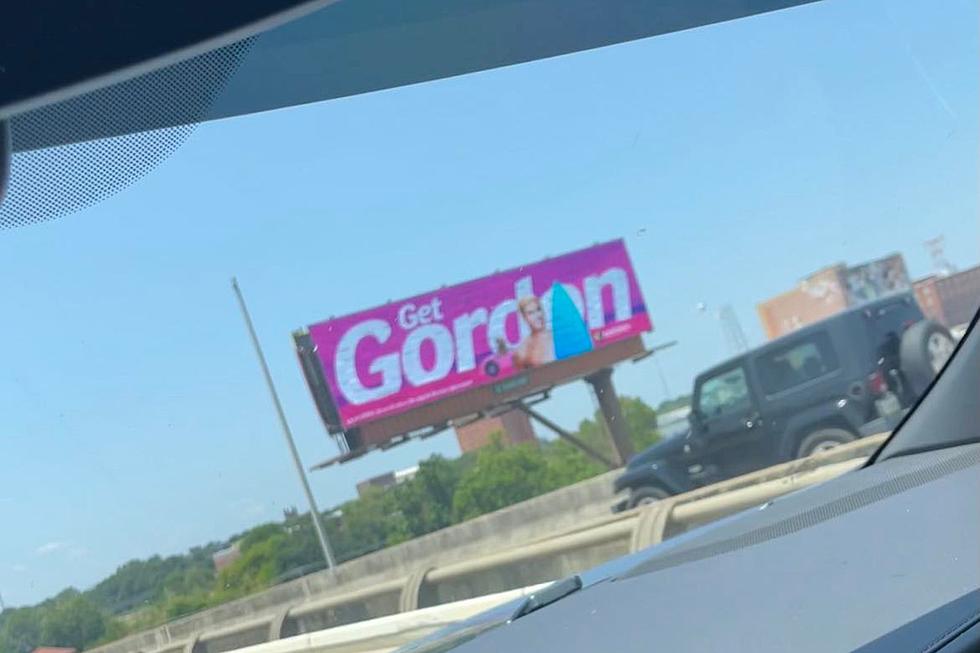 Louisiana Lawyer Gordon McKernan Ditches Purple and Gold for Pink
TSM Staff
Living in Shreveport Feels Like We Have the Most Billboards Promoting Lawyers.
Until I drove through Baton Rouge I was convinced no one did billboard like we do here in Shreveport.
If You Live in Shreveport-Bossier You Know the Name Gordon McKernan.
You can't drive down I-20 without seeing a billboard telling you to call an attorney—mainly injury attorneys. The one name that we have all come to know because he seems to buy every other billboard on I-20, and no it doesn't matter what part of Louisiana you are in, you'll spot Gordon.
"Got Gordon" Just Got Ditched for Barbie Pink.
When did Gordon McKernan get a six-pack and an excellent tan? Is he surfing now? Okay, we aren't mad at this Photoshop job at all. Yes, pink fever has taken over America, and clearly, someone in the Gordon camp knows what will make us turn our heads, a big pink billboard.
When Gordon Isn't Rocking Pink Billboards He is All About Purple and Gold.
He is a huge fan of LSU and jumps in and gets in on all the action. Remember when he purchased 8,888 Rally Shots at Rocco's during the College World Series?
Gordon also sat down with NCAA Champion LSU Women's Basketball Player Angel Reese to enjoy a meal and we aren't mad
Weird Things On Amazon More Expensive Than A Geek'd Con Ticket
Shreveport's comic con, Geek'd Con, is coming up in August.
You can get tickets here,
and here are some wild things you can find on Amazon that actually cost more than Geek'd Con tickets.
The 10 Most Stolen Vehicles In Texas By Make and Model
According to the National Insurance Crime Bureau annual "Hot Wheels" report, these were the most common vehicles stolen in Texas.
KDAF-TV
broke the data down to the specific year for each one too. Here's what they found.
You Can Find These 8 Film Location Markers In Shreveport
More From KISS Country 93.7