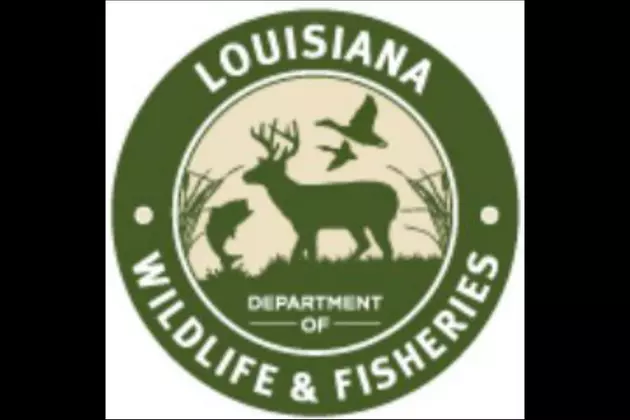 New Louisiana Recreational Fees Go Into Effect Today, June 1st
From Louisiana Department of Wildlife & Fisheries
Just as in the 1993 rap single from Tag Team, "Whoomp! There It Is", hunters and fishermen across Louisiana have been awaiting a number of changes from the Louisiana Department of Wildlife and Fisheries regarding licenses and price increases and those changes go into effect today, June 1, 2022. Whoomp! There it is!
Current Louisiana hunting and fishing licenses will expire on June 30 and those renewing their privileges will see quite a few changes to the standard operating procedure we've had for a number of years here in the Bayou State.
Everyone, Including Youth, Will Now Have To Purchase A Hunting License
In previous years, all Louisiana resident youth under the age of 16 were allowed to hunt for free.  Though they had to have a license, that license was issued to them at no charge.
However, as in the price schedule below, effective this year, youth 17 and younger, will have to purchase a hunting license.  For youth, the charge is only $5 for that license and the need for them to purchase it extends to matching Federal funds we get based on the number of licensed hunters we have in the state.  Because Louisiana has never required our youth to be "licensed", we have missed out on Federal monies that could have been used for conservation, hunter education and other issues including public access to natural resources.
LDWF has also made a change to the privilege of fishing for Louisiana resident youth. Prior to this year, all youth under the age of 16 were allowed to fish without need of a license.  That has now been changed to read, "Persons 17 and under are not required to purchase a fishing license."
Licenses Will Now Be Good For 365 Days From Date of Purchase
Previous to 2022, all recreational license fees expired on June 30.  However, with the recent modifications, a hunting or fishing license will be set to expire one year (365 days) from the date of purchase.
There Are Increases For Recreational License Fees
Yes, it's true. There are some increases for hunting and fishing privileges in Louisiana and I've highlighted some of the most obvious below.
Basic Hunting License - was $15.00. The new rate is $20.00
Big Game or "Deer" license - was $14.00. The new rate is $15.00 BUT includes archery and primitive weapon licenses
Louisiana State Duck Stamp - was $5.50. New rate is $12.00
Louisiana Wild Turkey Stamp - was $5.50. New rate is $12.00
Basic Fishing License - was $9.50. New rate is $17.00
20 Important Things to Know If You Just Moved to Louisiana
Things Shreveport/Bossier People Miss Most About Childhood
More From KISS Country 93.7