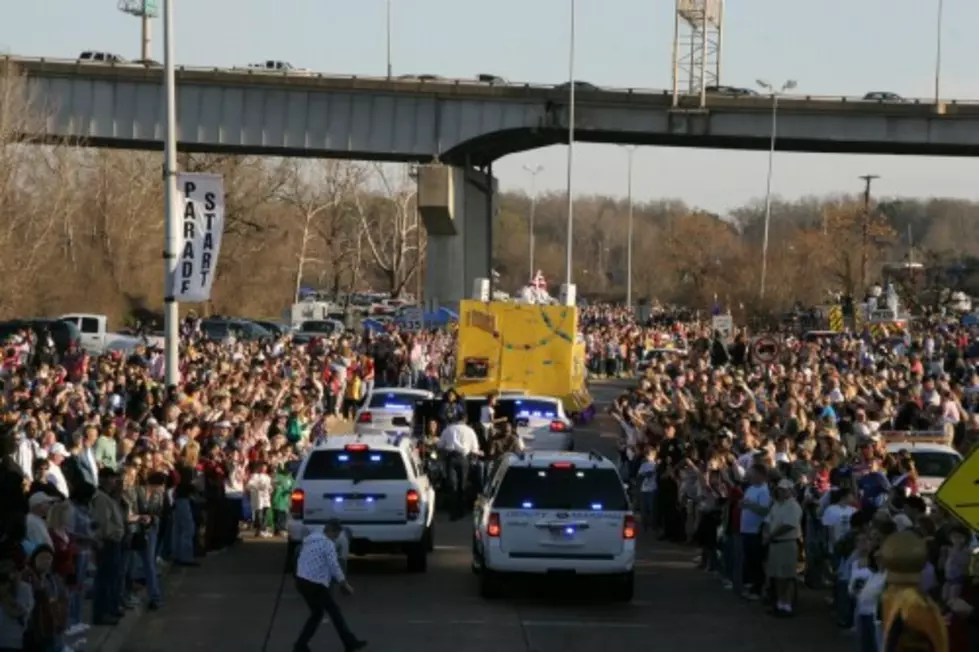 Shreveport's Krewe of Centaur Reveals 2022 Parade Grand Marshal
TSM photo
This year's Krewe of Centaur Grand Marshal is a Louisiana native and a household name! The announcement was made Saturday night at the Krewe of Centaur's Grand Bal XXX 'Reminiscing.'
Musician Laine Hardy, born in Baton Rouge and raised in Livingston, LA, was the winner of season 17 of American Idol and is this year's Grand Marshal for the Krewe of Centaur parade Saturday, February 19, 2022.
Hardy, who is just 21, was in attendance Saturday night at the Krewe of Centaur's Grand Bal and the crowd went crazy at the announcement.
Hardy even got on stage with the band Side FX towards the end of the evening.
In addition to winning the 17th season of American Idol, Hardy has appeared on the Grand Ole Opry and toured the country. He released his first album Here's to Anyone back in September ahead of his appearance as the headliner of the Red River Revel Arts Festival in Shreveport in October. Over the last year, Hardy has also been working as an ambassador for the state of Louisiana to promote tourism.
Here's video of Laine promoting Louisiana during the Tournament of Roses Parade in Pasadena, CA ahead of the Rose Bowl on New Year's Day 2022.
When Hardy was named as the ambassador for the State of Louisiana last summer, he said, 'Wherever I go when I tour the United States, when I go around the country, I bring a piece of Louisiana with me everywhere I go so it's always in my heart.'
This is the song Laine sang with the band Saturday night at the Centaur Grand Bal. It's a cover of Band of Heathens Hurricane and we first saw Laine cover it during his time on American Idol.
I can tell you this, if I wasn't already excited for this year's parade, I am now! Hope to see you along the parade route on the 19th! I'll be on the Arabian Nights float. Yell and I'll throw ya something!
Top 8 Reasons Why the Krewe of Centaur in Shreveport Rocks!
Take a Peek at Pure Luxury in Louisiana's 2nd Most Expensive Home
Top 10 Most Dangerous Towns in Louisiana
Louisiana has tons of awesome people and charm. Along with all of the good stuff, we've got some pretty dangerous parts. Below, you'll find the top 10 most dangerous towns in our state based on the likely hood a crime will affect the average citizen living there. Some of these entries are what you'd expect, but others were complete surprises to me. Watch your back as you travel through the Sportsman's Paradise - especially if you happen to pass through these towns.
More From KISS Country 93.7