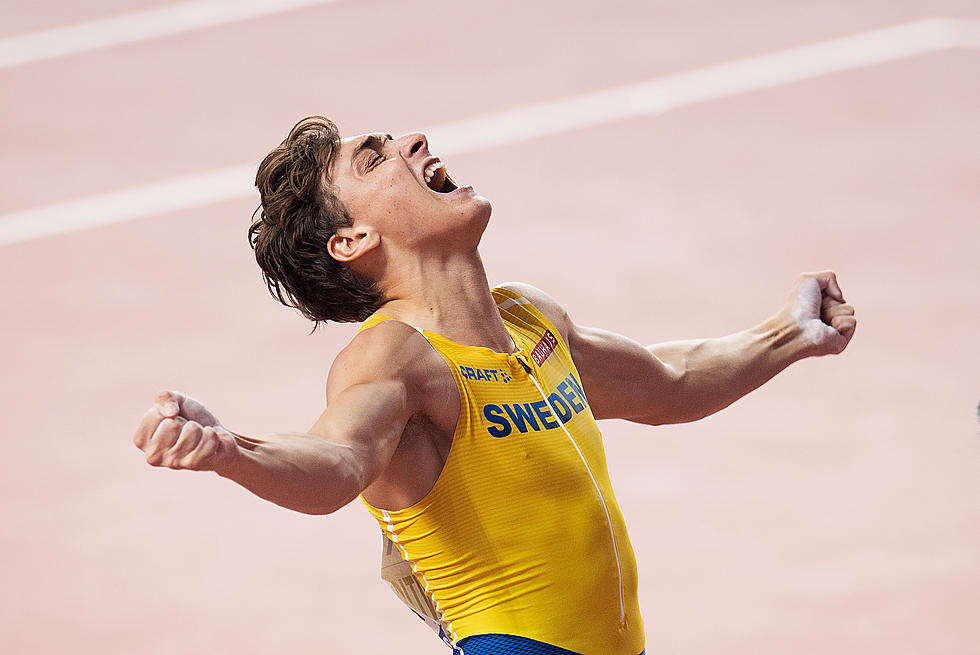 LA Pole Vaulter Sets World Record, Won't Represent U.S. in Tokyo
Matthias Hangst - Getty Images
Yesterday, world class pole vaulter and Louisiana native Armand Duplantis set a new world record.  The 20 year-old cleared 20 feet 2 ¾ inches (6.17 meters) at an international competition in Torun, Poland.  That smashes a record set in 2014 by Renaud Lavillenie of France (AKA the 2012 Olympic pole vaulting champion).
Now, Duplantis is favored to take home the gold at the Toyko Olympics this summer - just not for the red, white, and blue.  Armand will be donning the royal blue and gold of his mother's home country of Sweden.
According to the New York Times,  the decision to represent a country other than his home didn't come easy.  It all boiled down to Armand's best odds at Olympic gold - for Duplantis to get a slot on team USA, he would have to finish in the top 3 at during the Olympic track and field trials this in June.  If he had a bad day, got injured, or somehow missed the mark it would be 4 years before he could try again.
Team Sweden, on the other hand, considered it an honor to have Duplantis on the team - no competition needed.  They had been watching his stellar career at LSU (where he and his entire family went to college and excelled in athletics) and are expecting him to be the star of the team.
More From KISS Country 93.7