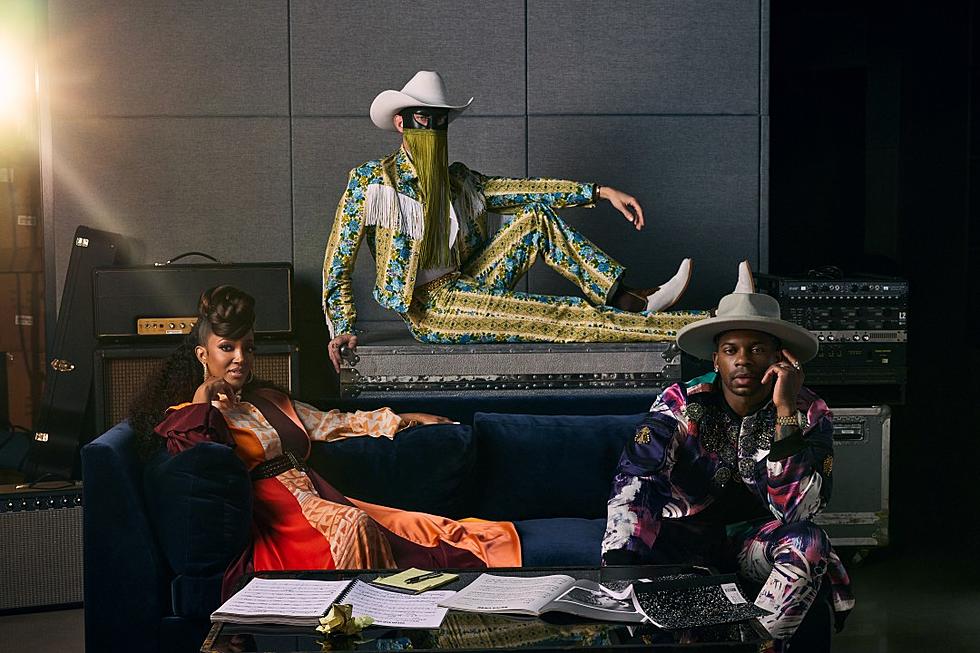 Jimmie Allen, Mickey Guyton + Orville Peck Lead a Wave of Outsiders on 'My Kind of Country'
Apple TV+
Jimmie Allen, Mickey Guyton and Orville Peck forge uncharted territory — even outside the range of their own dynamic, expansive country music careers — as scouts on My Kind of Country, an Apple TV+ show that premiered in late March.
Throughout the televised singing competition, these three stars — all of whom came to country as outsiders, in one respect or another — hand-pick a roster of artists to mentor, spotlight and showcase as they compete to be named the winner of the season. The show's 12 contestants hail from all across the world: Contestants from South Africa, Mexico and India are all in the mix, alongside four contenders from the U.S.
Even more expansive than its list of contestant hometowns is the show's musical diversity. Viewers will be introduced to a wide range of instruments and playing styles, plus a kaleidoscopic array of bluegrass, folk, gospel and roots to add depth and nuance to the twang. Though they were cast as mentors on the show, Peck, Allen and Guyton all agree that they learned a lot from watching the My Kind of Country contestants work.
"We all had artists who inspired us. It was awesome," Allen told Taste of Country during a recent interview with all three country star scouts. "It was so cool," Guyton agreed.
As the camera follows the 12 contestants' journeys through rounds of performances in Nashville, it also documents their perspective on the music industry as artists who don't easily fit into the country mold. Micaela Kleinsmith, a contestant on Peck's team, reflects in one episode on the insecurities and imposter syndrome she faces when she steps onstage in Nashville. The intimidation of being an outsider is something that all three scouts know well -- and it's a feeling that sticks with them, to a certain extent, they explain.
"I don't think it ever entirely goes away, to be honest," Peck admits, as Guyton jokes that Allen — a fashionable, confident jokester — probably doesn't deal with that particular issue.
"I do. I just don't verbalize. I compartmentalize," Allen counters. "When I find something I'm not good at — you know, I tend to rely on my strengths. Then things I'm not good at, I take it as a chip on my shoulder. Like, 'Okay, you can point out that I'm not good at this, but I'm so great at this that you're gonna forget about that. I use it to kind of motivate myself."
My Kind of Country airs on Apple TV+. Kacey Musgraves and Reese Witherspoon executive produced the show.
Why 23 of the Biggest Country Artists Are So Great, According to an AI Chatbot
Sure, we know these 23 country superstars are great — but let's see what an AI Chatbot had to say when asked why the biggest country stars are so beloved.
More From KISS Country 93.7