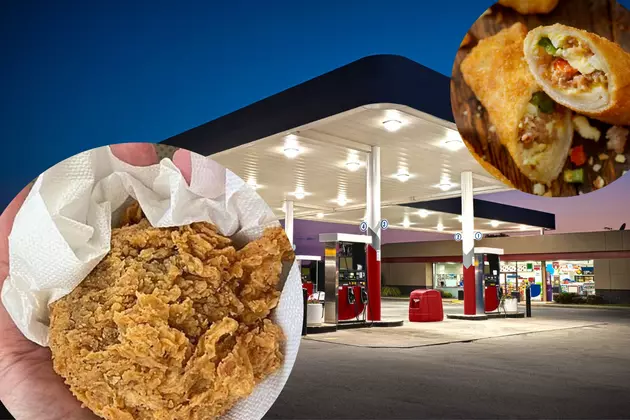 Which Gas Station Serves Up the Best Food in Shreveport?
Hillary Doyal, CANVA
One of the Best Things About Living in the South is All the Gas Station Foods.
Our gas stations are unlike anywhere else. Have you ever been to Billy's Boudin and Cracklins in Krotz Springs? You can go for the clean restrooms but I go for the best Boudin. The famous Boudin Ball which is the size of a baseball filled with pepperjack cheese takes up all the space in my mind. The pork and chicken cracklins are also top-tier. Yes, this gas station stays busy just because of the food.
Have You Ever Tried the French Market Express in Natchitoches?
It is a must-stop for me if I am ever driving through Natty. The boudin balls and the meat pies are always delicious, and the choices are endless you can get stuffed tater-tots, an alligator po-boys. It's basically a Cajun paradise in that gas station.
What Gas Station in Shreveport-Bossier is a Destination Simply Because of the Food?
Is there a gas station that you swear has some of the best breakfast or lunch options? I would love to hear what you order and what you suggest. Since we can't make the drive to Natchitoches or Krotz Springs for delicious gas station cravings we can look at the options in our own neighborhood. Message me directly here and let me know of the best spot for breakfast or lunch at a gas station.
Some of the Best Snacks at Buc-ee's
Diners, Drive-Ins and Dives Guy Needs to Try in Shreveport-Bossier
Here are the restaurants that Guy Fieri needs to visit in Shreveport-Bossier for his "Diners, Drive-Ins and Dives"
Check Out These Mouthwatering Photos of Barbecue in Jefferson, Texas
The 45-minute drive from Shreveport is worth it when the barbecue is this good.
More From KISS Country 93.7