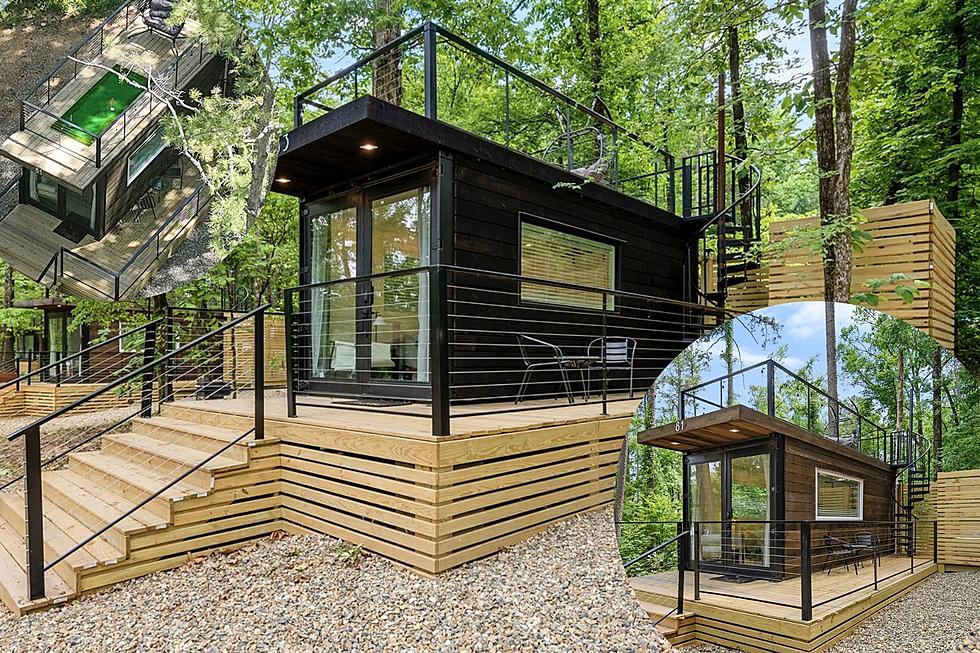 Tiny Cabins, Big Fun: Outdoor Bliss a Short Drive From Shreveport
happyplacecabins.com, CANVA
If You Have Not Fallen In Love With Broken Bow Yet You are Missing Out.
Broken Bow, Oklahoma is only 2 1/2 hours away from Shreveport-Bossier. I actually enjoy the drive to Big Foot territory. It's crazy to think that just a short drive can completely change the scenery around you and most importantly your headspace.
I am a true believer that you should grab your favorite people and head up to Broken Bow for a weekend to reset. Maybe it's the feeling of being in Bigfoot territory that gets us all feeling good.
Unfortunately, Several People Have Also Heard of the Wonders of Broken Bow and Hochatown.
Have you tried to book a stay in Broken Bow or Hochatown and been turned off because of the prices? I get it sometimes we want to get away from it all and our bank account kills the ability to get away, However, I found some stunning cabins that don't break the bank.
These Epic Tiny Cabins Allow You to Enjoy the Best Parts of Hochatown.
You can tell that the owners of Happy Place Cabins wanted everyone to be able to experience all the goodness that Barefoot territory has to offer. These cabins have a deck that surrounds the home and you can find a secluded soaking tub.
Then you can take the spiral outdoor staircase to the top where there is a double egg chair and putting green. You can also stargaze up there or enjoy your morning coffee. The options are endless.
Each Tiny Cabin Has a Stunning Interior.
You will love the shiplap walls, a comfy queen-sized bed, a swiveling-mounted TV, and a tiny kitchen complete with Keurig, a microwave, and a tiny fridge. You don't have to sacrifice comfort or cleanliness either, each cabin has a full-size custom-tiled shower.
The reason why I love these tiny cabins is that they are right in the heart of Hochatown, just a few miles from Broken Bow Lake.
I Fell in Love With These Cabins, Not Just Because of How Cute They Are, But Because the Price Allows Everyone to Experience the Goodness of Hochatown.
I you want to book a stay at one of these cabins just go to HappyPlaceCabins.com.
Check Out Slideaway Hideaway a 2 1/2 Hour Drive From Shreveport
Cozy Cabin Nestled on Caddo Lake Could Be Your Next Airbnb Adventure