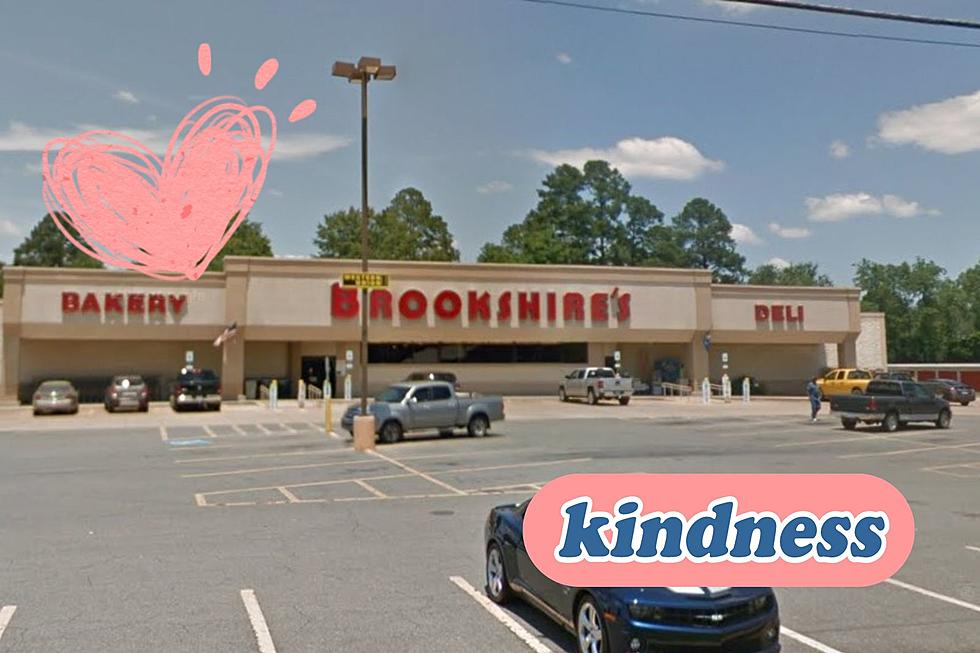 Springhill, LA Brookshire's Teens Show that Kindness Still Exists
Canva/Google Street Maps
Some days, it can seem like the world has gone crazy. Then, you see a story like this about two teenage workers at Brookshire's Grocery Store in Springhill, LA, and you realize the world isn't so bad after all!
What happened at the Brookshire's Grocery store in Springhill, LA that was so special?
This incredible story about two local teenagers comes to us thanks to Casey Warford. Casey sent me the link to the Facebook post that you'll see below from Jessica Bailey Glass, who witnessed a random act of kindness the other day at her local grocery store. It seems that a middle age woman was checking out and was a little short on cash. Without pause, both the bagger and the checker reached into their own pockets to make up the difference. That would be pretty amazing all on it's own, but these two kind hearted individuals were teenagers. Clearly, they've been raised right. Check out the post from Jessica below.
---
---
Pretty amazing, right? Don't you wish that we as a society would share more stories like this on social media than picking fights with strangers over issues we have no control over? I know I do. Hats off to these two young adults. I hope that your kindness is returned tenfold!
10 Funniest Town Names in Louisiana
Read More: Louisiana Restaurants Featured on 'Diners, Drive-Ins & Dives'
Read More: Biggest Box Office Movies Filmed in Shreveport
More From KISS Country 93.7