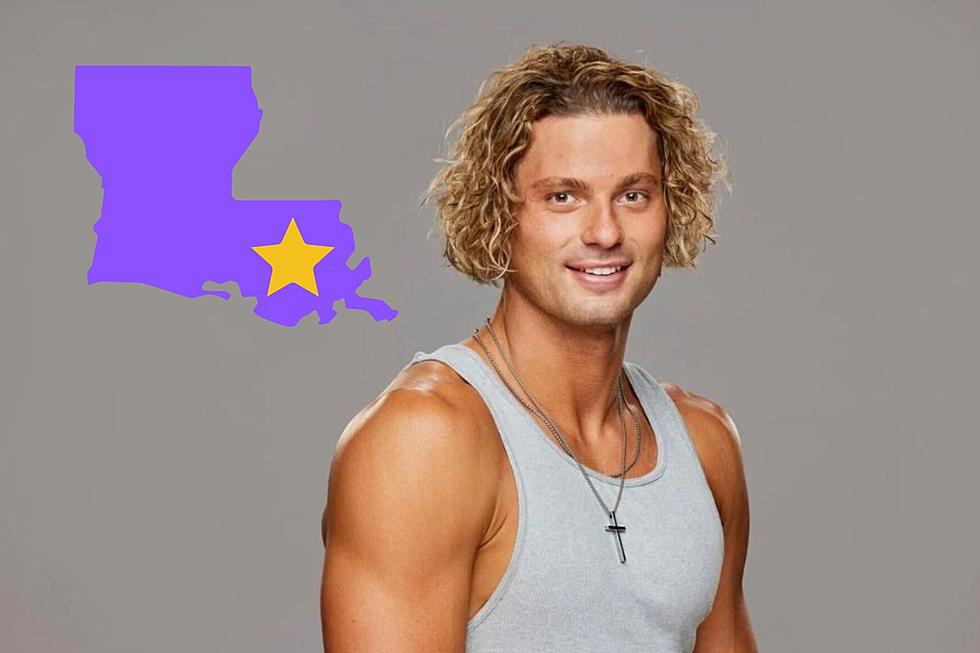 Former LSU Athlete is Adding Louisiana 'Spice' to Big Brother
Canva/Sonja Flemming / CBS
Former LSU swimmer and Louisiana resident, Matt Klotz, is making history on CBS's Big Brother as their first-ever hearing-impaired contestant, but that's not what's causing waves...
Who is Matt Klotz?
Matt is a 27-year-old former LSU swimmer from California who calls Baton Rouge, LA home now. Not only is Matt the first hearing-impaired contestant on Big Brother, he's also a Deaflympics gold medalist. He holds numerous titles and records.
---
---
Of course, Matt's social media is locked down pretty tight since they don't want any spoilers getting out about the show, but check out this video from LSU Tiger TV about Matt. Geaux Tigers! 💜💛
---
---
So what is it that's causing so much interest in Matt on Big Brother?
Have you seen this man? He is smoking HOT! Okay, that's my assessment, but the fact that Matt has been hoodwinked by Cirie and that the other contestants are whispering around him, which is pretty rude to do around someone who is hearing impaired, and I can understand why he's feeling hurt. But check this out...
---
---
I'm just going to leave that right there and hope you join me in cheering Matt on to victory! According to NOLA.com, Big Brother is no stranger to contestants from Louisiana including Krista Stegall from Opelousas, Victor Arroyo from Slidell, and 2012 winner, Ian Terry, the student from Tulane who took home that season's $500,000 grand prize.
LSU Athletes Drafted #1 Overall Across All Sports Drafts
LSU Athletics have had players drafted #1 overall in all 4 of the major sports drafts in America. Here are those top picks.
The 37 Wins LSU Football Had To Vacate
Due to a
player that was ruled ineligible
years after the games were played, the LSU Football program had to vacate 37 wins. Here are the games that they have now retroactively dropped wins from.
LSU's Top QBs Not Named Joe Burrow
Read More: Sports Stars from Shreveport
More From KISS Country 93.7