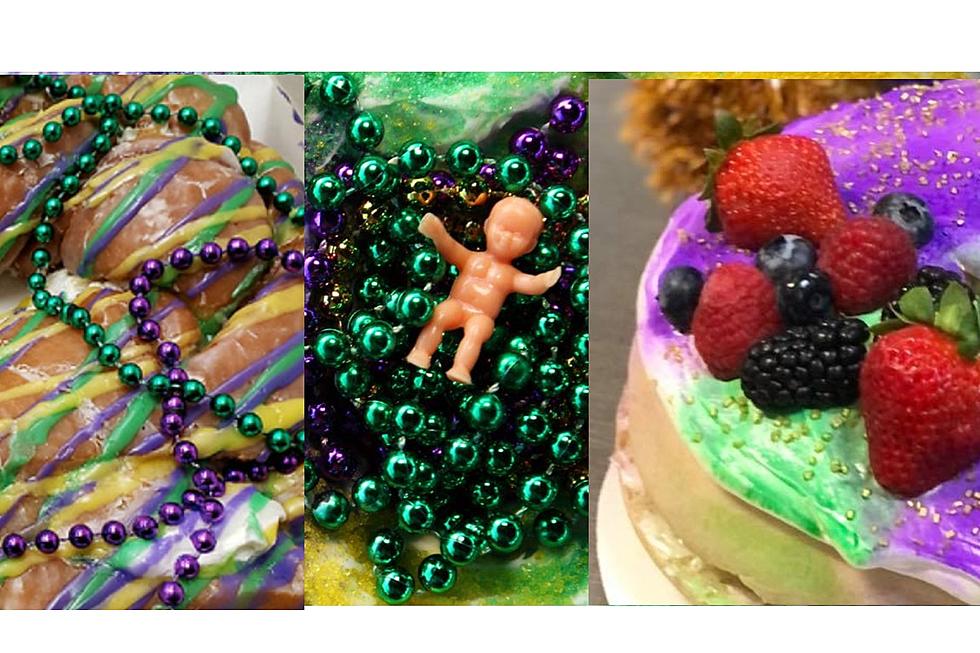 Here Is the List of Our Favorite King Cakes in Shreveport-Bossier
Krystal Montez, Prep Cakes, Lilah's Bakery
The time has finally come.
King Cake Season Has Arrived in Shreveport-Bossier
It won't be long until we all can pick up a king cake without being judged. Up until now, Tubb's was just about the only place you could locate a king cake.
"What is a King Cake?" is My Favorite Question to Answer.
You see up until 2016 I had never tried a king cake. I had no idea that I was missing out on one of the most beautiful gifts to bless the great Bayou state. I felt the great epiphany when I first took the delicious king cake from Tubb's to my lips. I have been hooked ever since.
King cake is a New Orleans delicacy, a perfectly smothered brioche cake with white icing and sugar in the colors of Mardi Gras green, purple, and gold. In many cases, there's a plastic baby, hidden inside each one. I prefer when they load it up with cream cheese inside and leave the baby outside of the cake.
The beauty of king cake is that Shreveport-Bossier offers its own spin on the classic Mardi Gras dessert. You will even see that several restaurants around town show off their skills by making king cake-inspired drinks and desserts. Some folks believe Christmas is the most wonderful time of the year, in Shreveport-Bossier, we live for king cake season.
Here is the list of our favorite Mardi Gras King Cakes in Shreveport-Bossier, keep in mind this list was compiled by several Shreveport-Bossier residents. So if we missed a place, let us know.
Best King Cakes in Shreveport-Bossier
Best Sandwiches in Shreveport-Bossier
Diners, Drive-Ins and Dives Guy Needs to Try in Shreveport-Bossier
Here are the restaurants that Guy Fieri needs to visit in Shreveport-Bossier for his "Diners, Drive-Ins and Dives"
More From KISS Country 93.7