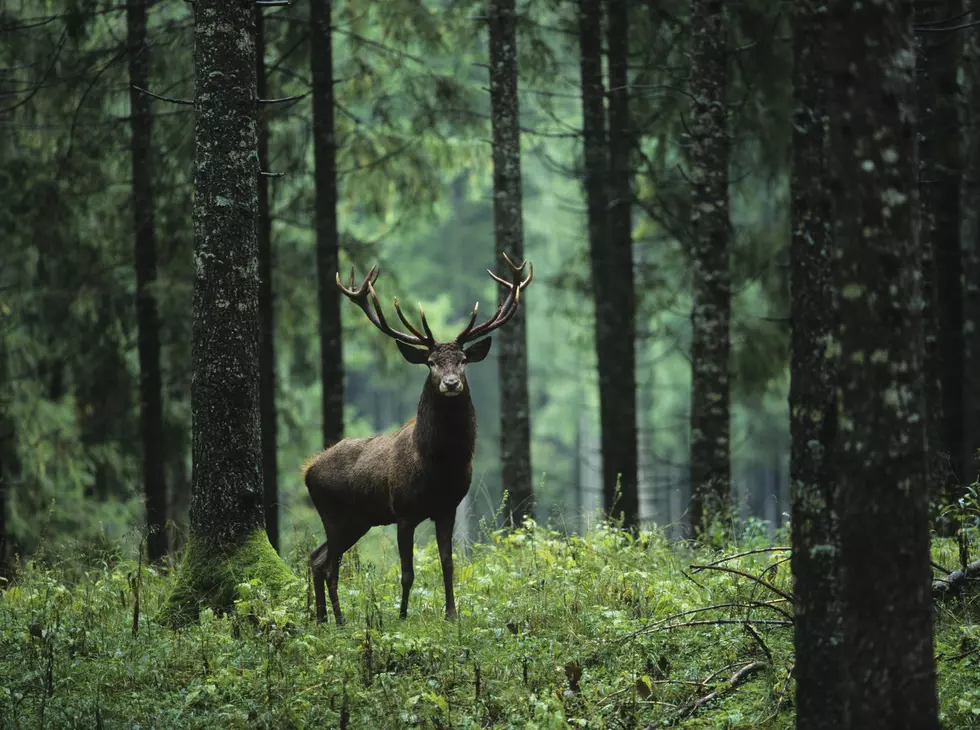 Game Wardens Say It's Legal to Hunt Rare Elk Seen in East Texas
IPGGutenbergUKLtd
Game wardens in East Texas have weighed in on the case of the stray elk roaming the woods in Gregg County.  The law is clear, you can legally shoot and harvest this animal if you happen to see him while legally hunting this season.
Several reports of a large animal with huge antlers standing in the middle of the road near the East Texas Regional Airport came streaming in to the Gregg County Sheriff's Office last week.  According to East Texas Matters, deputies confirmed that the beast in question was, in fact, an elk, before shooing the creature into nearby woods.  KLTV's interview with Wood County Game Warden Kurt Kelly confirmed that it is legal to shoot the elk in the right conditions. This strange sighting occurred near the intersection of roadway Hwy 322 and FM 349 just out side of Longview, Texas.
Elk aren't native to this part of the United States, and haven't been since the Eastern Elk was declared extinct in 1880.  According to the Texas Parks and Wildlife Department's website, any elk found in this region today are considered "exotic" and can legally be hunted as long as you don't:
hunt an exotic without a valid hunting license (Class C misdemeanor);
hunt an exotic on a public road or right-of-way. (Class A misdemeanor);
hunt an exotic without the landowner's permission. (Class A misdemeanor); or
possess an exotic or the carcass of an exotic without the owner's consent (Class A misdemeanor).
If you have a game preserve, exotic ranch, or just a few elk for pets and perhaps you misplaced a gigantic antlered beast - the Gregg County Sheriff's Office would like to have a word with you.
More From KISS Country 93.7