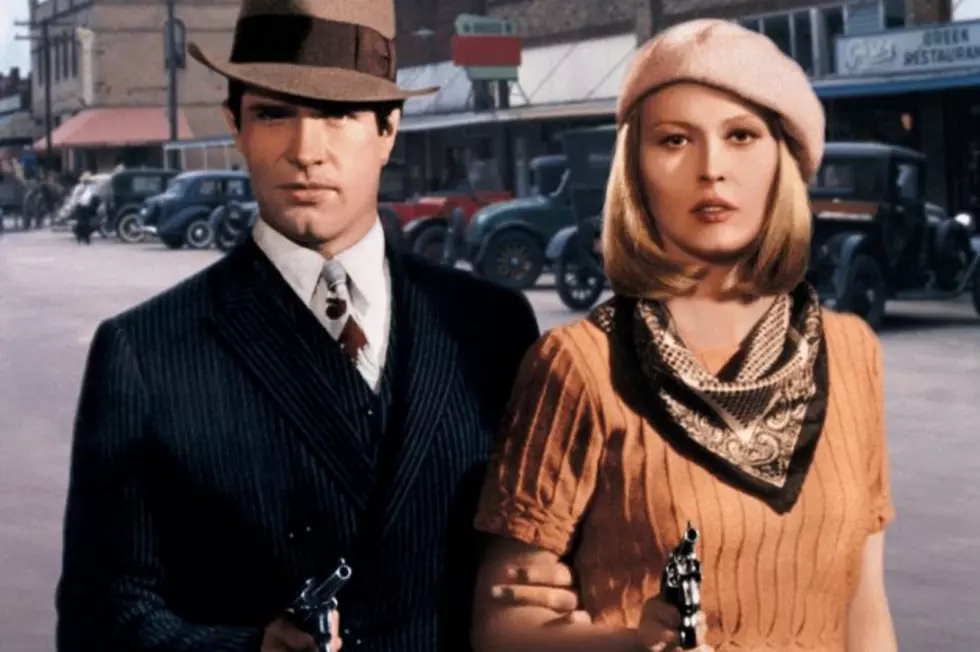 FOX Developing Modern Day 'Bonnie & Clyde' TV Series
Warner Bros.
Boy, we were more serious than we knew when we said that these days all one needed to do to get a pilot green-lit was bring classic characters into the modern day.  Whether Thomas Edison, Sherlock, 'Alice in Wonderland' or 'Great Expectations,' now it seems 'Bonnie & Clyde' are to capture the hearts of the modern day next.  FOX has put forth a modern version of the classic crime duo for development, but what makes their tale different than its 20th century predecessor?
Try not to faint, but it seems yet another classic tale will be getting a modern-day spin on TV.  According to Deadline, 'Bonnie & Clyde' will next get the present-day treatment, courtesy of Sony Pictures TV and Maria Grasso and Deborah Spera's studio-based One-Two Punch Prods.
While currently untitled (any takers on 'B&C'?), the drama would reportedly chronicle two sexy, young lovers from struggling families in East Texas, who, as in the original account, use their abilities to pair up and fight the system one crime at at time.  The duo wins the hearts of a nation facing similar hardships, launching them as celebrities and inciting both one of the biggest domestic manhunts in U.S. history and inspiring copycats as well.  The drama even sweeps up the families of the Parkers and Barrows, who are forced to take sides in the struggle.
Well, what do you think?  Could 'Bonnie & Clyde' work as a modern TV series, or was the tale best left with the 1967 movie?