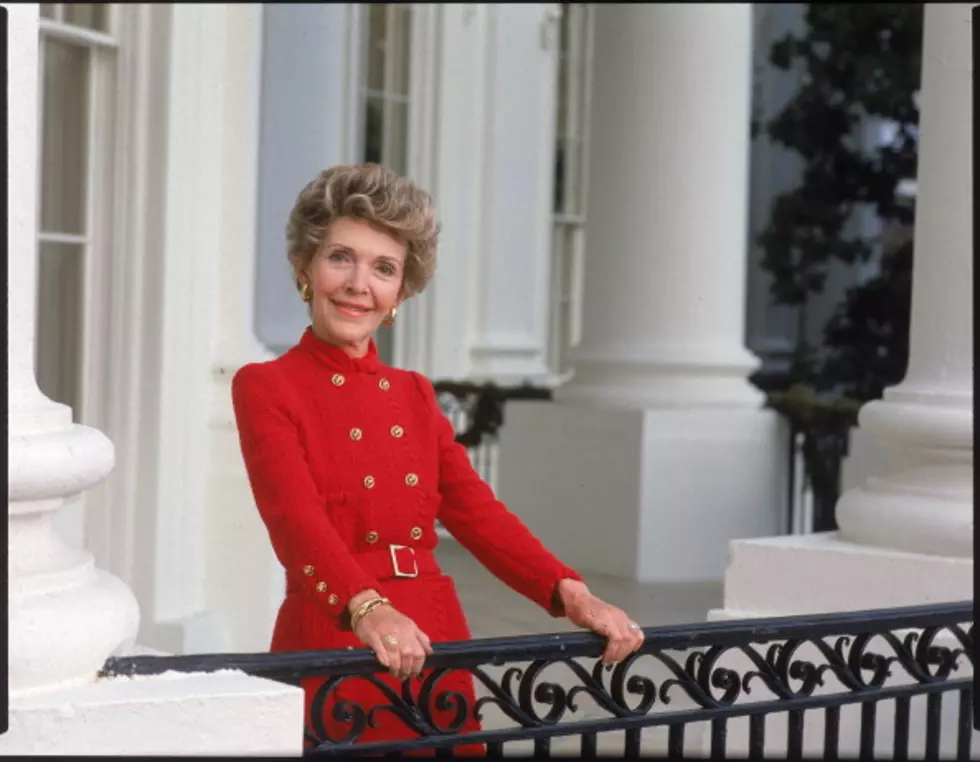 Entertainment this Morning with Gary and Bristol Monday, March 7
Dirck Halstead/The LIFE Images Collection/Getty Images
Six days a week, Gary and Bristol get up before the sun shines to bring you the latest from Nashville, New York City and Hollywood with Entertainment this Morning!
The nation lost a true lady yesterday in Nancy Reagan who passed away at 94-years-old due to congestive heart failure. When she was First Lady, she left her mark with her 'Just Say No' campaign.
There's something 'hinky' going on here. Here we are, years later, and the LAPD are examining a knife that was allegedly found buried on property O.J. Simpson owned between 1998 and 2002. Clearly, police are testing it for evidence with regard to the 1994 murders of Nicole Brown-Simpson and Ron Goldman. Apparently a construction worker found the knife and turned it over to a cop who then held onto it for years and is just now turning it in. Like I said… hinky.
After leading both the Colts and Broncos to Super Bowl wins, Peyton Manning is leaving the game a winner and we wouldn't have it any other way! The quarterback, who hails from Louisiana, will turn 40-years-old later this month and struggled with injuries throughout his last season. The Broncos are expected to hold a news conference addressing his retirement later today.
For all of us that were hoping Shreveport's own Becca Tilley would get a third chance at love as the Bachelorette, it looks like we'll be waiting a little longer. Word has it that Caila Quinn will be the next Bachelorette and that one of her potential mates will be the brother of Green Bay Quarterback Aaron Rodgers, Jordan Rodgers who retired from football himself last May.
Joey Feek of the duo Joey + Rory passed away Friday after her two-year battle with cancer. Her husband Rory made the announcement on his blog, This Life I Live saying,
My wife's greatest dream came true today. She is in Heaven. The cancer is gone, the pain has ceased and all her tears are dry. Joey is in the arms of her beloved brother Justin and using her pretty voice to sing for her savior.
Celebrity Birthdays March 7:
Jenna Fischer 42
Wanda Sykes 52
EL James 53
More From KISS Country 93.7