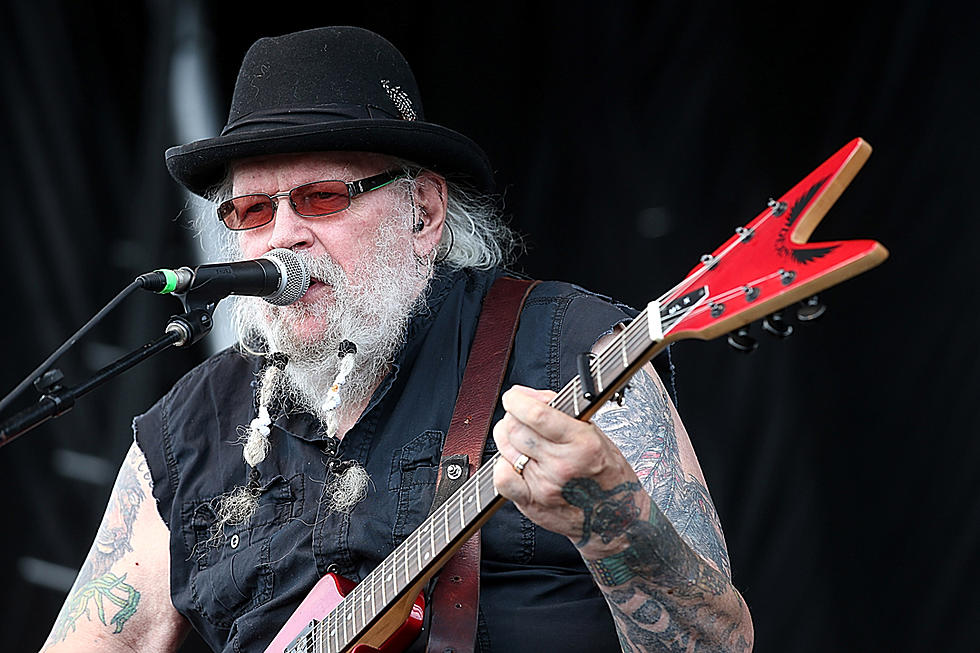 David Allan Coe's Guitarist Denies Legend Suffered Strokes, Says Report Is a 'Lie'
Gary Miller, Getty Images
A guitarist who plays in David Allan Coe's band has turned to social media to refute reports that the outlaw country legend has suffered multiple strokes, saying Coe is on the mend after a recent hospital stay.
The 78-year-old was forced to reschedule a date that was set for Feb. 24 at the Machine Shop in Flint, Mich., due to an "unforeseen illness," according to a post on the venue's Facebook.
Saving Country Music reports that doctors first Coe had suffered a stroke or multiple strokes because Coe was exhibiting "vertigo and other stroke-like symptoms." That turned out to be "side effects from an ongoing inner ear infection Coe has been dealing with for several weeks," SCM states, adding that the information had been confirmed by musicians who play with Coe and "other members of his entourage."
News that Coe had suffered two strokes began to circulate after a post broke that as news on DavidAllanCoe.com.The post is archived on a popular music chat site, and from there it spread to Facebook, shared in a post to a page operating under Coe's name.
BeeBe Lee plays guitar in Coe's band, and a post on his Facebook page on Friday (Feb. 23) says he never had a stroke.
"This goes out to whomever posted on the Machine Shops ad for the DAVID ALLAN COE show. DAC did not have a stroke much less 2 strokes. So DAC will be out of the hospital tomorrow and we will be back on the road, so people please stop posting false information PLEASE," the post reads.
In a subsequent post, Lee calls DavidAllanCoe.com a "bogus web site, it is not official," adding that Coe's son made the initial statement and calling it "a lie."
Lee turned to Facebook again on Saturday (Feb. 24) to announce that Coe had been released from the hospital.
"He has a cholesterol problem and will get physical therapy on his knee. No strokes no strokes no strokes. DAC & his Immortals Ride Again..... Cya in Daytona," he writes.
Coe is slated to perform at the Iron Horse Saloon in Daytona from March 11-17 at 4PM, and on March 18 at 6PM, according to the venue's calendar of events.
In a thread on Facebook, Coe fans debate who owns DavidAllanCoe.com and the David Allan Coe Facebook page, with several claiming that a bootlegger owns both and uses them to exploit Coe's music for his own profit. Comments on Lee's page claim Coe's own son, Tyler, wrote the post announcing the strokes on DavidAllanCoe.com. Tyler Mahan Coe used to play in his father's band, but has been estranged from him for years.
The original post on DavidAllanCoe.com was later updated and posted to Facebook again, and now appears inactive.
According to the Machine Shop's Facebook, Coe's show there will now take place on April 20. All tickets for the original show will be honored at the door.
Country Stars Who Have Suffered Tragedy
More From KISS Country 93.7