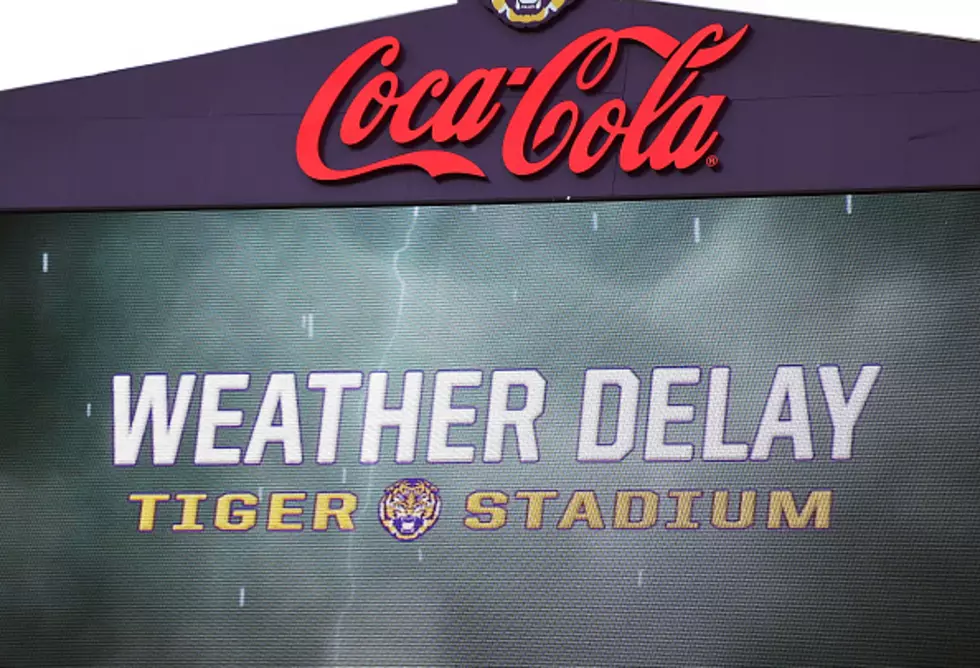 Could LSU Football Lose Another Game To Weather
Photo by Stacy Revere/Getty Images
Isn't it amazing that you can go years, decades, without having to lose a game off from a football schedule...but then all of the sudden you hit a streak of seasons where you have to keep dropping games off your schedule due to Mother Nature?
That's what LSU Football is looking at right now. Here's the setup from the Louisiana Radio Network:
"LSU says its monitoring the weather situation in Houston as Hurricane Harvey dumps torrential rains over southeast Texas. The National Hurricane Center says catastrophic flooding is expected over the next few days. The Tigers are scheduled to play BYU in the season opener next Saturday in NRG Stadium. The Advocate reports ESPN is in charge of rescheduling the game if massive flooding prevents a Saturday night kickoff.
BYU will kicked off its regular season today against Portland State. BYU starts the year earlier, because they are playing 13 regular season games as a result of a road contest to Hawaii."
More From KISS Country 93.7