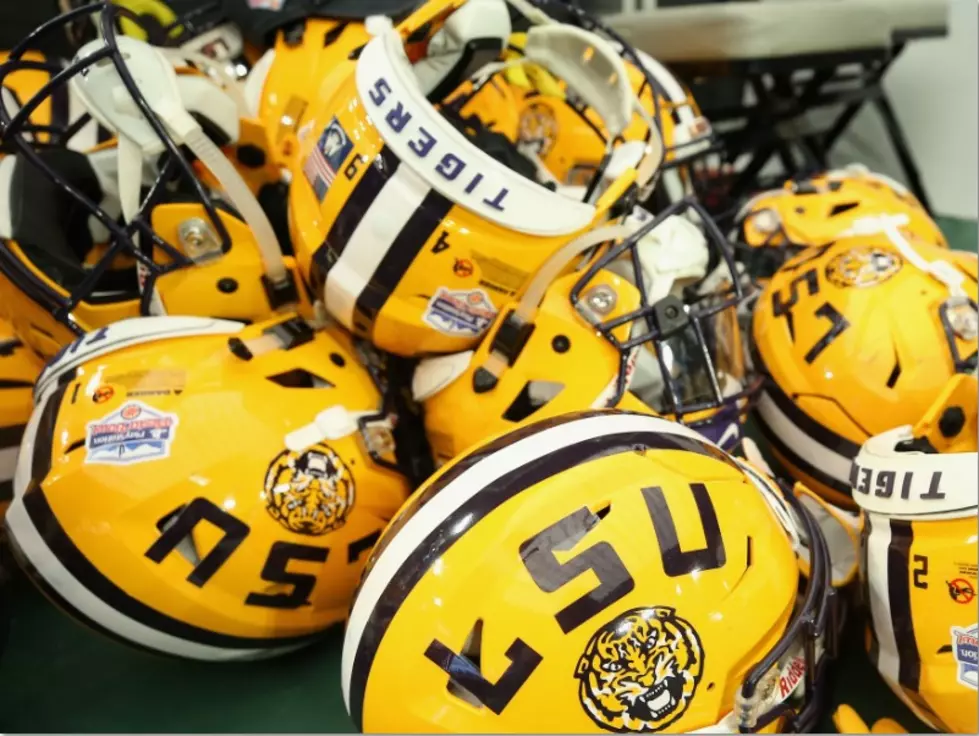 Can the Governor Cancel LSU Football?
getty images
Enter your number to get our free mobile app
At last, there's good news after a seemingly unending spring and summer of Cornavirus doom and gloom. The stars seem to be aligning - at least across the South - for a fall of college football. Not in the midwest and not on the west coast, but across the southern USA the Southeast Conference, the Atlantic Coast Conference and the Big 12 Conference (okay, part of the midwest, here) have not only released schedules, but also their plans to have (limited) fans in the stands.
But, as of now, Louisiana - more specifically LSU - remains a holdout. With the public endorsements by Governor Ron DeSantis of Florida and Bill Lee in Tennessee, we wondered if Governor John Bel Edwards was ready and willing to come out with an enthusiastic backing of the upcoming SEC and Tigers season.
Well, not so fast.
It would seem that Governor Edwards is not only unwilling to give a public thumbs-up, he actually may have the authority to keep the defending national champs from taking the field. Here's how a text conversation with Edwards' Chief-of-Staff Mark Cooper went:
KEEL: Will the Governor publicly endorse the idea of playing college football like the Governors of Tennessee and Florida have done?
Cooper: He's in conversations with LSU officials now and is in the process of reviewing their plans. In addition to conference mandates, he will want each college and university to have a plan based on CDC guidance as to how they can play safely for players, officials and fans.
KEEL: Can he effectively stop LSU from playing?
Cooper: Through his proclamation he has identified what's allowable and what's not. We are, as far as number of cases, hospitalizations, etc., will determine whether or not certain activities are allowed. Given where we are now and numbers going down, things are looking good. But no one knows and we won't for at least three weeks, if universities opening up causes a major outbreak. Believe me, we all want the season to happen.
So, do you think that the Governor's spokesperson is strongly implying that JBE could keep the Tigers from the field? We did. So we contacted Louisiana Attorney General Jeff Landry for his opinion.
KEEL: Could the Governor stop LSU football?
Landry: He could. Why?
KEEL: Concern that his restrictions might impact the Tigers or attendance.
Could LSU possibly be the only SEC team to not start their season on September 26? A Governor's review of the situation in three weeks puts us at September 10, barely two weeks before kickoff.
Stay tuned.
Bizarre Sports You Might Want to Watch
More From KISS Country 93.7