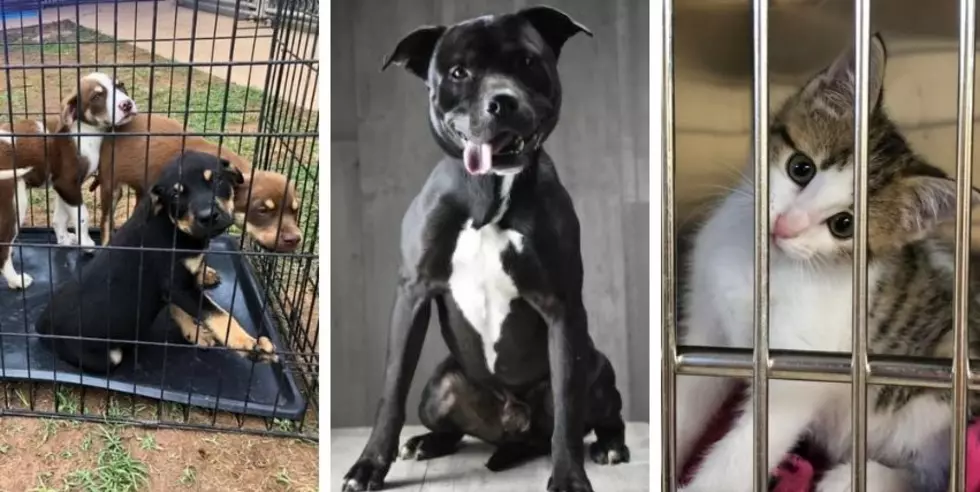 Caddo Shelter Says They Just Took in 115 Pets and Need Your Help
Caddo Parish Animal Services & Mosquito Control via Facebook
My Heart Breaks Seeing These Alerts on Facebook.
If you have a pet that has gone missing please get to the Caddo Parish Animal Services shelter ASAP, your pet could be euthanized in a matter of hours. Yes, this is one of those life-and-death situations.
"Caddo Parish Animal Services has taken in 115 animals in the last 3 days. If you are missing your dog or cat, PLEASE come look PERSONALLY! We only hold stray animals for 4 DAYS and we have exceeded our capacity to house animals. Please do not call and rely on just giving a description to the staff which may match many animals in our care. If you live in a neighboring parish, come by and look to see if your pet has wandered into our area. Please share to others who may be missing their pets to make them aware to come look for them at Animal Services."
If You Have Pet That Has Gone Missing Please Go to the Shelter ASAP.
Please remember that the staff is working hard and calling to describe your pet may not help. The only way you can be sure that your pet won't be euthanized is by you going there yourself. The address to the shelter is 1500 Monty St, Shreveport, LA 71107




This Shreveport Home Has Potential to Be a Beauty
Warning: Here are the Top 10 Most Stolen Vehicles in Louisiana
The Louisiana House That Is Still Stuck in 1960
More From KISS Country 93.7