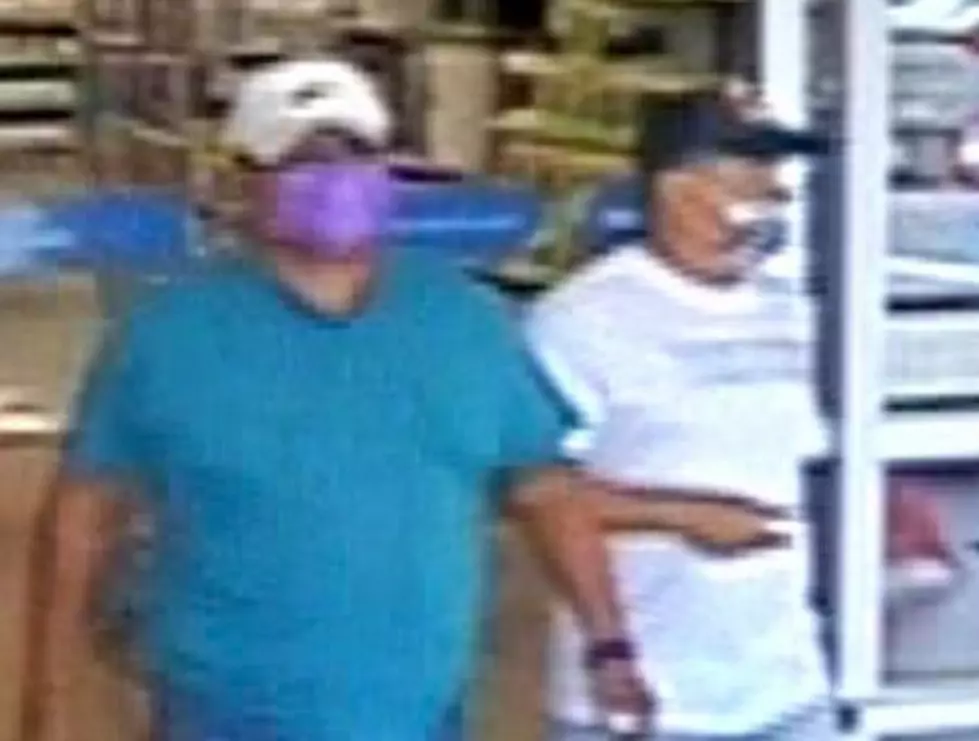 Bossier Police on the Hunt For Two Wallet Thieves
Bossier Crime Stoppers
The Bossier Financial Crimes Task Force is asking for the publics assistance in identifying these two subjects.
The victim reported that on September 7, 2022 she was approached by a Hispanic male inside of Sam's Club in Bossier City.
She spoke to the male for a few minutes and as she was speaking with him, another Hispanic male walked up behind her and stole her wallet from her purse that was located inside of her buggy.
The two subjects then went to TJ Maxx and used her cards to purchase $300.00 worth of merchandise. The two subjects then went to Walmart and purchased $1,000.00 worth of Visa Pre-Paid Debit Cards.
Anyone with information who wants to remain anonymous and be eligible for a cash reward is asked to call Bossier Crime Stoppers at 318-424-4100, or log onto www.p3tips.com to submit your tip via the web. For a secure and password-protected mobile app for your smart device, go to the App Store and download the free "P3tips" mobile app. No caller ID, no recorded lines, no tracking cookies, no saved IP address.
When using the free downloadable P3 Tips mobile app OR the www.p3tips.com website, both feature very unique integrated Two-Way Dialog capabilities which allow the tipster to come back and provide additional information to their tip at any time. It also provides a secure means for the coordinator to ask the tipster questions pertaining to a provided tip (this is important for the tipster to know because some tips leave detectives requesting further information from the coordinator that only the tipster could provide).
Another reason to use the P3 mobile app or www.p3tips.com website is so that reward information can be given back to the tipster upon request through the same secure and encrypted interface.
The Ghost Towns Of Louisiana
Here are 70 of Louisiana's ghost towns. We got some of the more colorful details on these former towns from this
Wikipedia page
.
10 Most Disturbing Cults That Are Still Active
The States With Most Waffle Houses
The
website VinePair
put together a list of how many Waffle House locations are in each state. These are the top 20.
More From KISS Country 93.7