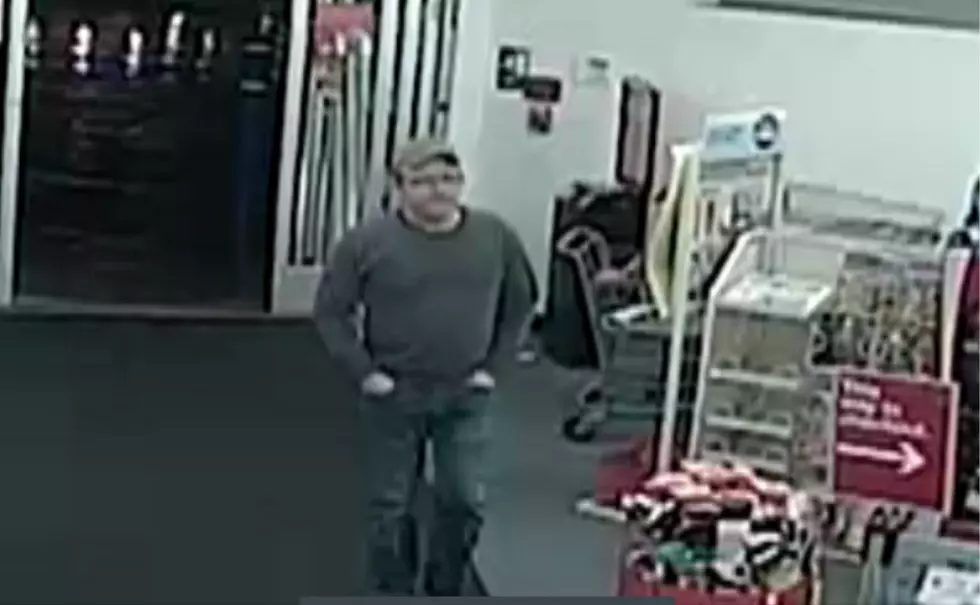 Bossier Sheriff Needs Help Identifying Hit and Run Suspect
From BPSO
Enter your number to get our free mobile app
Let's face it.  Accidents happen.  But, when you accidentally back into another vehicle, you should always immediately inform the owner of the vehicle you struck so that any damage you've done can be quickly repaired, right?
Apparently, this individual never read that in the rule book. Just take a look at the video below
The Bossier Sheriff's Office detectives are asking for help identifying the man in this surveillance video that hit another vehicle with his large truck in a CVS parking lot before driving off.
Just before 7:00 pm on February 11, the man walked into the CVS store at 4870 Airline Drive and made a purchase.  When he left the store, he got into his gold or tan-colored dually truck and backs into another vehicle.  In the video, you can see both vehicles shake a little as he made impact.
The man then pulled his truck into another part of the parking lot, got out of his vehicle, and re-entered the store.  He looked around a few seconds and then proceeded right back out of the door and left without notifying anyone of the damage.
Bossier detectives say the man is described as a white male with dark hair and glasses. At the time of the crime, he was wearing a gray long-sleeve shirt with blue jeans and a tan-colored hat.
If anyone has any information about the identity of this man, please call Bossier Crime Stoppers at (318) 424-4100 or the Bossier Sheriff's Office at (318) 965-2203.
More From KISS Country 93.7