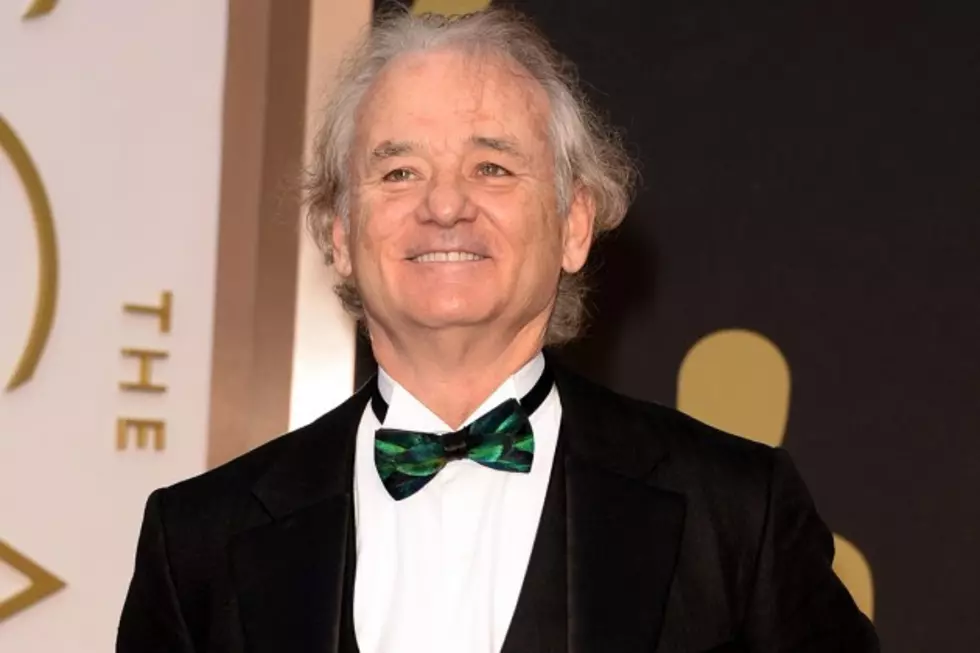 There's Still a Role in the New 'Ghostbusters' For Bill Murray
Jason Merritt, Getty Images
So Sony and director Paul Feig have found their new Ghostbusters: Melissa McCarthy, Kristen Wiig, Leslie Jones, and Kate McKinnon. This whole idea of an all-female 'Ghostbusters' reboot came together after the passing of original series star and co-writer Harold Ramis, when director Ivan Reitman relinquished the franchise's director's chair and everyone involved finally gave up on trying to convince stubborn (and probably very wise) Bill Murray to make a second sequel to the original film.
But according to Drew McWeeny at HitFix, Feig and the new creators of the 'Ghostbusters' Redux haven't given up on Murray completely. No, he won't be playing Dr. Peter Venkman (single tear), but if Feig and company get their way, he would still have a part in the movie. Here's how McWeeny describes the role:
There is a character named Martin Heiss who is a professional supernatural debunker. When our new Ghostbusters post some videos of what they're doing online, Heiss becomes determined to prove that they are fakes, and he ends up at odds with the team for the whole film.
The character would be a kind of corollary to Walter Peck, the dickless (Well that's what I heard!) EPA lawyer played by William Atherton in the original 'Ghostbusters.' Flipping the script and making the great hero of the franchise into its new villain would be a really fun twist, and Murray's made no secret of his support for an all-female 'Ghostbusters.' (He even recommended two of the four women who landed the job; Wiig and McCarthy.) But Murray's refused to make a new 'Ghostbusters' for a very long time. Is he going to change his tune now?
I have to admit: Until this moment, I was in the "Just Say No Bill Murray" camp. But the new 'Ghostbusters' is definitely happening, and it'd be nice to have him involved. And playing the antagonist to the new 'busters would make a certain amount of sense; he's basically been the antagonist to any kind of new 'Ghostbusters' in real life for years and years. He's had a lot of preparation for this part.
More From KISS Country 93.7